Unlimited Creativity Technology LLC (UCT) is a leading web development company based in Dubai, established in 2012. This case study highlights how UCT successfully partnered with Yartek MEP, an ISO-certified mechanical, electrical, and plumbing contracting firm, to address their unique challenges and provide a comprehensive digital solution that exceeded expectations.
Client Profile: Yartek MEP
Yartek MEP is a renowned MEP contracting firm with a reputation for excellence in delivering large-scale, technically complex projects. Their core strengths lie in the design, management, and implementation of Electro-Mechanical systems. With a focus on quality and reliability, Yartek MEP sought to enhance their digital presence to better serve their clients and streamline their operations.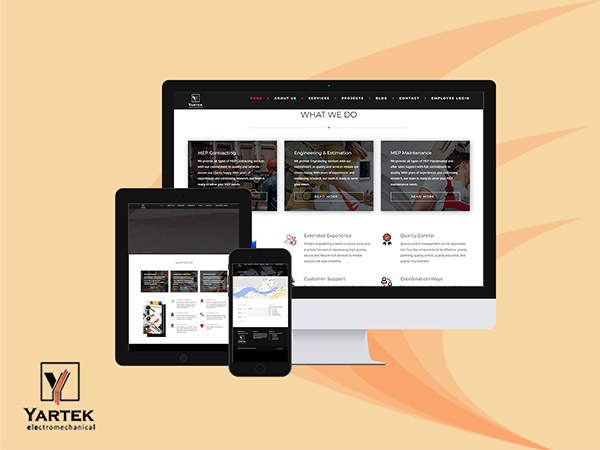 The Challenge:
Yartek MEP faced several challenges in their operations and online presence:
Outdated Online Presence: Yartek MEP's existing website did not reflect their stature as an industry leader and lacked essential features for effective client engagement.
Inadequate Project Management: Managing large-scale MEP projects was becoming increasingly complex, leading to delays and cost overruns.
Client Communication: Efficient communication with clients and stakeholders during projects was a significant challenge.
Documentation and Reporting: Keeping track of project documents, progress reports, and documentation for regulatory compliance was time-consuming and inefficient.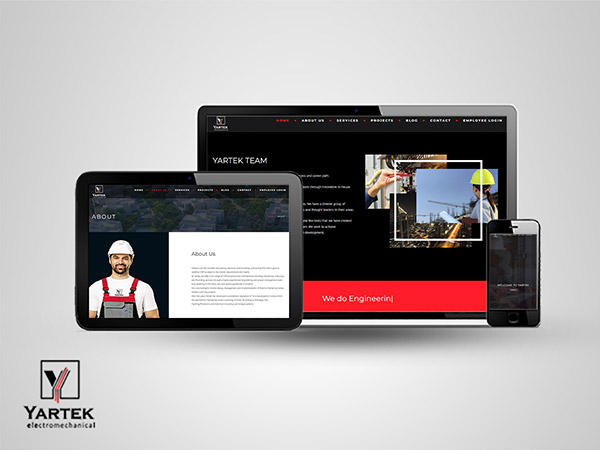 The Solution by UCT:
Unlimited Creativity Technology LLC (UCT) partnered with Yartek MEP to address these challenges and deliver a comprehensive digital solution.
Revamped Website: UCT designed and developed a modern, user-friendly website for Yartek MEP that showcased their expertise and portfolio effectively. The new website provided a platform for potential clients to explore their services, projects, and capabilities.
Custom Project Management System: UCT created a tailor-made project management system that streamlined Yartek MEP's operations. This system allowed for better project tracking, resource allocation, and improved communication among project teams.
Client Portal: UCT introduced a client portal, enabling Yartek MEP to enhance communication with clients. Clients could now access project updates, documentation, and progress reports in real-time, fostering transparency and trust.
Document Management: UCT implemented a robust document management system, making it easy for Yartek MEP to organize, access, and retrieve project-related documents and compliance records efficiently.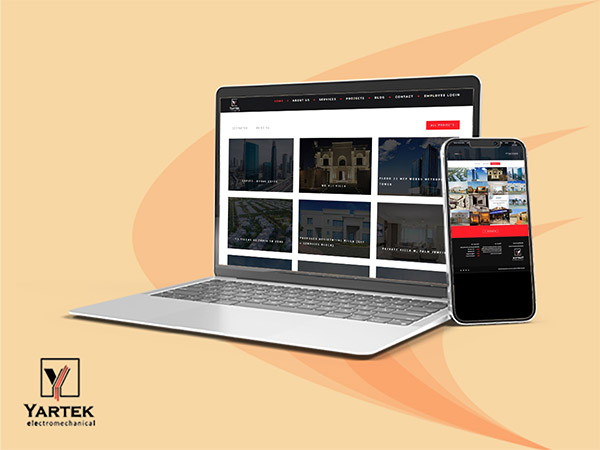 Results and Benefits:
The collaboration between Yartek MEP and UCT yielded remarkable results:
Enhanced Online Presence: Yartek MEP's new website became a powerful marketing tool, attracting more clients and partners. The professional image projected through the website instilled confidence in potential clients.
Streamlined Operations: The custom project management system developed by UCT significantly improved project efficiency, leading to fewer delays and cost overruns.
Improved Client Relations: The client portal provided a seamless communication channel, enhancing client satisfaction and loyalty.
Efficient Documentation: The document management system simplified compliance and record-keeping, reducing administrative overhead.
Conclusion:
Unlimited Creativity Technology LLC (UCT) played a pivotal role in transforming Yartek MEP's digital presence and operational efficiency. Through a tailored approach, UCT addressed the challenges faced by Yartek MEP and provided a holistic digital solution that not only met but exceeded expectations. This collaboration showcased the capabilities of UCT in delivering innovative technology solutions that empower businesses to thrive in the digital age.