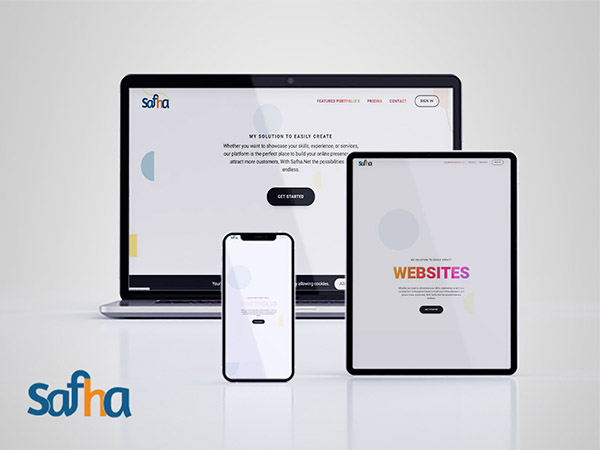 Unlimited Creativity Technology LLC (UCT) is a pioneering web development company based in Dubai, established in 2012. With a mission to transform ideas into digital excellence, UCT has been at the forefront of crafting innovative and impactful solutions for clients across various industries. One of their remarkable successes is the creation of the Safha.Net platform.
Introduction to Safha.Net:
Safha.Net, meaning "page" in Arabic, is a feature-rich SaaS portal that empowers individuals and businesses to build captivating online portfolios, websites, and landing pages. Its user-friendly interface and comprehensive tools help users effectively showcase their skills, experiences, products, and services.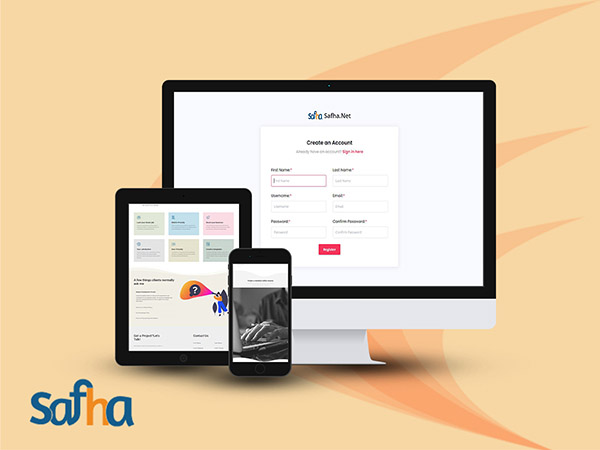 The Challenge:
The founder of Safha.Net envisioned a comprehensive platform that would not only enable users to create visually appealing portfolios but also incorporate diverse functionalities such as personal websites, landing pages, service showcases, and more. The challenge lay in developing a robust, user-friendly, and scalable platform that could accommodate these varied requirements seamlessly. The platform needed to offer advanced customization options while maintaining a user-centric experience.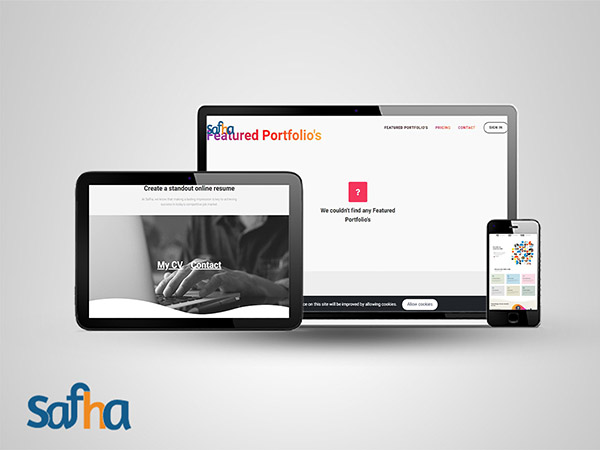 The Solution by UCT:
Unlimited Creativity Technology LLC (UCT) stepped in to transform this vision into a reality. Leveraging their expertise in web development, UI/UX design, and innovative solutions, UCT embarked on a journey to deliver a platform that exceeded expectations.
1. In-depth Consultation:
UCT initiated the project by conducting thorough consultations with the Safha.Net team. By understanding the specific needs and intricacies of the envisioned platform, UCT was able to map out a detailed roadmap for development.
2. Customization and Scalability:
The Safha.Net platform required extensive customization and scalability to accommodate diverse user demands. UCT utilized cutting-edge technologies and best practices to ensure that each feature, from personal portfolios to business websites, could be tailored according to users' preferences.
3. User-Centric UI/UX Design:
Recognizing the importance of user experience, UCT meticulously crafted an intuitive and visually captivating UI/UX design. The design not only made navigation seamless but also highlighted the platform's multifaceted capabilities.
4. Feature Integration:
UCT's development team faced the challenge of integrating a plethora of features seamlessly. From personal and business portfolios to landing pages and service showcases, each component needed to function flawlessly. UCT meticulously engineered each feature to ensure optimal performance and a cohesive user experience.
5. Continuous Collaboration:
Throughout the development process, UCT maintained open channels of communication with the Safha.Net team. This collaborative approach ensured that the platform's progress aligned with the founder's vision and goals.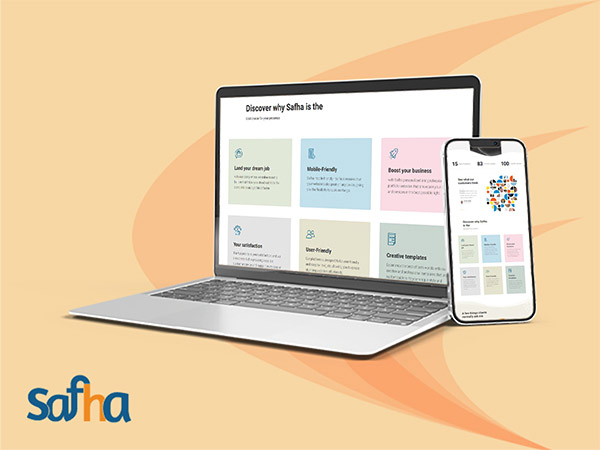 Results and Beyond:
The collaboration between Safha.Net and Unlimited Creativity Technology LLC (UCT) bore remarkable fruit. The Safha.Net platform was launched with a resounding success, enabling users to create stunning portfolios, websites, and landing pages effortlessly. Not only did UCT fulfill the contracted features, but they also enhanced the platform by adding value-added functionalities that elevated its usability and impact.
Today, Safha.Net stands as a testament to UCT's commitment to turning ambitious ideas into tangible digital realities. The partnership between Safha.Net and UCT exemplifies the power of collaboration, innovation, and expert craftsmanship in web development.
Conclusion:
The success story of Safha.Net illustrates the transformative capabilities of Unlimited Creativity Technology LLC (UCT). With their dedication, technical prowess, and collaborative spirit, UCT has left an indelible mark on the digital landscape, empowering individuals and businesses to create a compelling online presence.