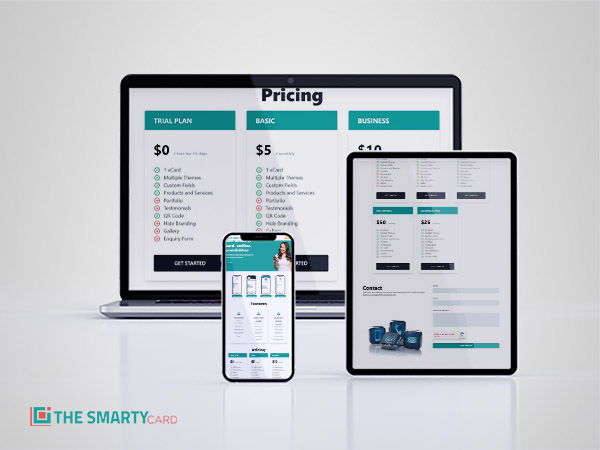 Unlimited Creativity Technology LLC (UCT) is a pioneering web development company located in Dubai, established in 2012. This case study delves into UCT's collaboration with TheSmartyCard, an innovative platform that offers digital business card solutions. Through their expertise and creativity, UCT addressed the challenges faced by TheSmartyCard and provided an exceptional solution that exceeded expectations.
About TheSmartyCard Platform:
TheSmartyCard is a dynamic platform that revolutionizes the way businesses exchange contact information. By offering digital business card solutions, it empowers users to create engaging and eco-friendly alternatives to traditional paper-based cards. With features like multimedia integration, customization options, and real-time updates, TheSmartyCard enables businesses to make a lasting impression on their clients.
Challenge:
TheSmartyCard faced a significant challenge in developing a platform that encompassed a comprehensive range of features while meeting the needs of diverse businesses. The challenge included designing a user-friendly interface, integrating multimedia content seamlessly, ensuring the platform's responsiveness, and creating a system that could handle a substantial user base.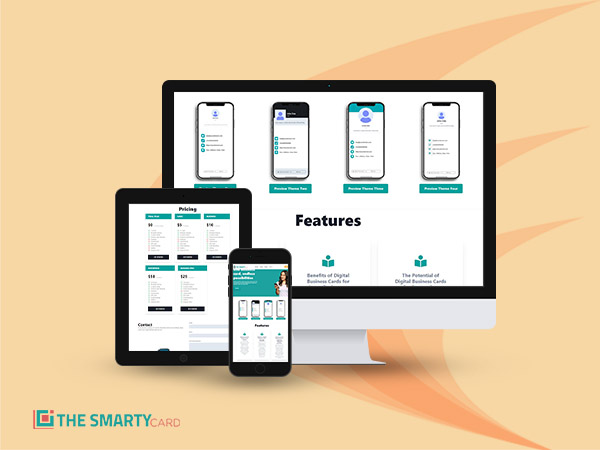 Solution Provided by UCT:
Understanding the Vision:
UCT began by thoroughly understanding TheSmartyCard's vision. They collaborated closely with the platform's stakeholders to grasp the intricacies of the desired features and functionalities. This collaboration helped UCT gain insights into the specific challenges faced by TheSmartyCard and enabled them to develop a tailored solution.
Robust Platform Architecture:
To overcome the challenges of multimedia integration and platform responsiveness, UCT devised a robust architecture. They employed cutting-edge technologies to ensure that multimedia content, such as photos and videos, could be seamlessly integrated into the digital business cards. Moreover, UCT's developers engineered the platform to be highly responsive across various devices and screen sizes, guaranteeing a consistent user experience.
User-Centric Design:
UCT prioritized user experience by implementing an intuitive and user-friendly interface. They conducted thorough user research to identify user preferences and pain points. This led to the creation of a design that streamlined the process of creating, customizing, and sharing digital business cards.
Comprehensive Feature Implementation:
TheSmartyCard's challenge of incorporating a diverse range of features was met through UCT's expertise in web development. UCT ensured that each feature, including templates, multimedia embedding, and data analytics, was meticulously developed and seamlessly integrated. The result was a platform that met all contracted features and even exceeded expectations by introducing additional functionalities.
Iterative Development Process:
To address challenges effectively, UCT employed an iterative development process. This approach allowed them to refine the platform's features, make necessary adjustments, and maintain open communication with TheSmartyCard's team throughout the development journey. Regular feedback loops ensured that the final product aligned precisely with TheSmartyCard's requirements.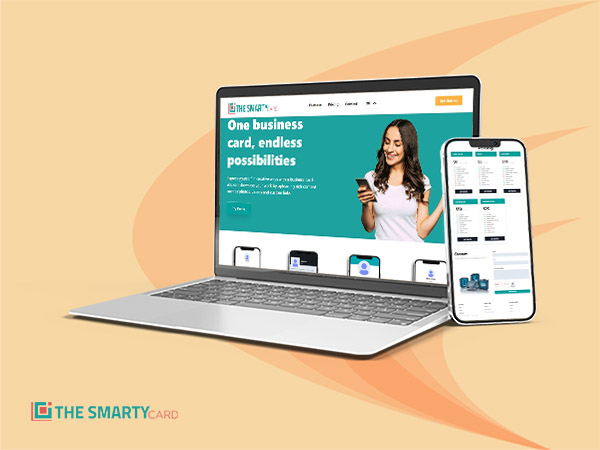 Conclusion:
The collaboration between TheSmartyCard and Unlimited Creativity Technology LLC (UCT) exemplifies how a forward-thinking web development company can transform a vision into a fully functional and innovative platform. Through meticulous planning, expert development, and continuous collaboration, UCT successfully addressed the challenges faced by TheSmartyCard. The resulting platform not only covered all the envisioned features but also exceeded expectations, providing businesses with an intuitive, feature-rich, and environmentally conscious solution for modern networking and marketing efforts. This collaboration stands as a testament to UCT's commitment to excellence and innovation in web development.