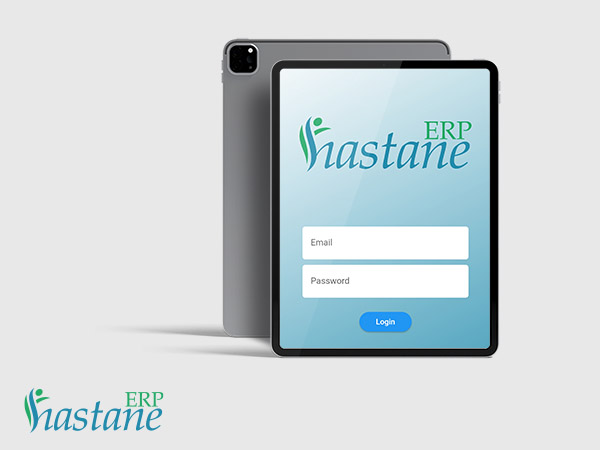 Unlimited Creativity Technology LLC (UCT) is a pioneering web development company headquartered in Dubai, established in 2012. UCT has earned a reputation for excellence in leveraging technology to transform various industries. With a dedicated team of skilled professionals, UCT is committed to delivering innovative solutions that address complex challenges and elevate businesses to new heights.
Introduction to Hastane:
Hastane, a comprehensive healthcare platform, emerged as a brainchild of a visionary medical professional. Driven by the desire to simplify the patient-doctor interaction and enhance healthcare experiences, Hastane aimed to connect doctors and patients seamlessly. However, turning this vision into a reality posed significant challenges.
The Challenge:
The owner of Hastane envisioned a platform that would cater to doctors' needs for efficient patient management while empowering patients to take control of their health. This involved multiple panels, mobile applications, and a range of intricate features, such as appointment scheduling, medical record management, and secure communication. The challenge was to develop a robust, user-friendly, and secure platform that could accommodate the specific requirements of both doctors and patients.
The Solution Provided by UCT:
Unlimited Creativity Technology LLC (UCT) embraced the challenge with enthusiasm, recognizing the potential impact of the Hastane platform on the healthcare industry. The partnership between Hastane and UCT culminated in a well-structured solution that not only addressed the initial vision but exceeded expectations.
Understanding the Vision: UCT initiated the project by thoroughly understanding the vision and needs of Hastane. This involved detailed discussions with the owner to comprehend the nuances of the healthcare landscape and the specific requirements of doctors and patients.
Strategic Planning: UCT's team of experienced developers, designers, and project managers meticulously planned the development process. They identified potential roadblocks, devised strategies to overcome challenges, and set clear milestones to ensure the project's success.
Robust Architecture: UCT crafted a robust architecture that could accommodate the complexity of the platform. The architecture allowed for seamless integration of various panels and mobile applications while ensuring data security, scalability, and optimal performance.
Innovative Development: UCT's developers brought innovation to life by meticulously coding each feature of the Hastane platform. They customized the admin, doctor, and patient panels, and developed iOS and Android applications that mirrored the functionality of each panel.
Feature Enrichment: Understanding the challenges faced by Hastane's owner in covering all essential features, UCT went the extra mile. They expanded on the initial requirements, incorporating additional features that enriched the user experience. This included enhanced appointment management, intuitive user interfaces, and fortified data encryption.
User-Centric Design: UCT's design team prioritized user-centric design principles, ensuring that both doctors and patients could navigate the platform effortlessly. The result was an intuitive interface that simplified tasks for doctors and provided a comprehensive health management tool for patients.
Thorough Testing: Before launch, UCT subjected the Hastane platform to rigorous testing. This included functional, security, and usability testing, ensuring that the platform performed flawlessly and provided a secure environment for medical data.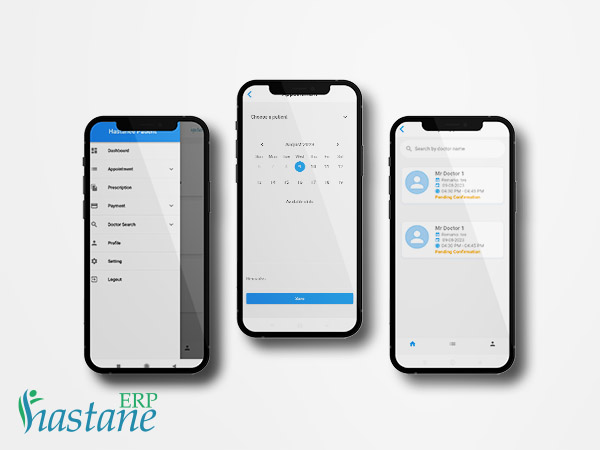 The Result: Transforming Healthcare with Hastane:
The collaboration between Hastane and Unlimited Creativity Technology LLC (UCT) yielded a remarkable outcome. The Hastane platform became a reality, embodying the vision of seamless healthcare interactions. Doctors gained a powerful tool to manage appointments, prescriptions, and patient records. Patients received a comprehensive health management app that allowed them to access their medical history, schedule appointments, and communicate securely with healthcare providers.
Conclusion:
The partnership between Hastane and UCT exemplifies the transformative potential of technology when combined with visionary ideas and meticulous execution. Unlimited Creativity Technology LLC (UCT) showcased its expertise in web development, innovation, and problem-solving, enabling the realization of Hastane's ambitious healthcare platform. The journey from vision to reality serves as a testament to UCT's commitment to excellence and their ability to overcome challenges to deliver solutions that drive progress.