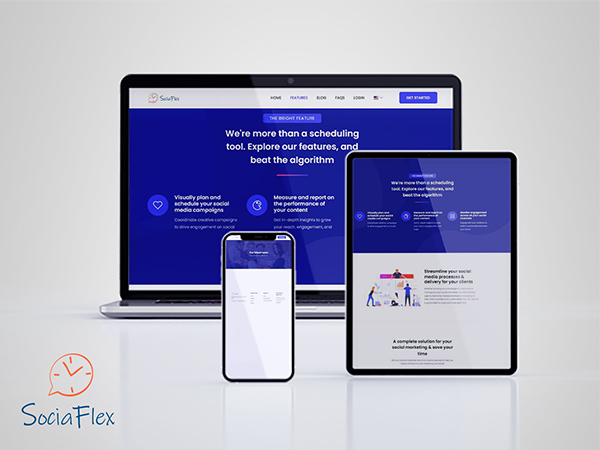 Unlimited Creativity Technology LLC (UCT) is a pioneering web development company based in Dubai, United Arab Emirates. Founded in 2012, UCT has established itself as a prominent player in the technology industry, focusing on creating innovative solutions that cater to the digital needs of businesses across various domains. UCT's core ethos revolves around transforming creative ideas into tangible, functional digital experiences. With a dedicated team of skilled professionals, UCT is committed to delivering cutting-edge solutions that drive client success and redefine industry standards.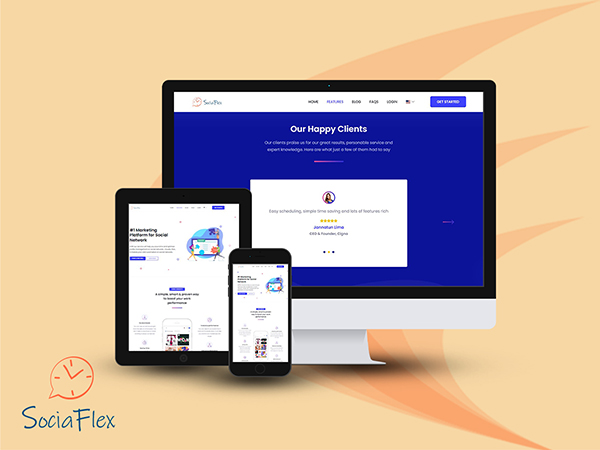 The Challenge: Creating Efficient Social Media Management with SociaFlex
In an era dominated by social media, businesses of all sizes and industries face the challenge of managing multiple social networks effectively. The task becomes more complex for agencies handling numerous clients and campaigns simultaneously. Recognizing this challenge, UCT embarked on a mission to develop a solution that would empower individuals and agencies to streamline their social media processes, save time, and optimize their online presence. This challenge led to the inception of SociaFlex.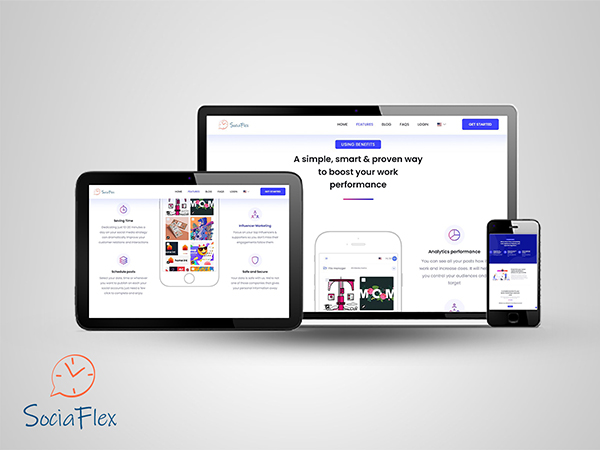 The Solution: SociaFlex – Elevating Social Media Management
UCT's response to the social media management challenge resulted in the birth of SociaFlex, a comprehensive platform designed to revolutionize the way individuals and agencies manage their social networks. Built upon the WordPress platform, SociaFlex incorporates advanced plugins that enhance its functionality and user experience.
SociaFlex provides an intuitive interface that enables users to visually plan and schedule their posts across various social networks. The platform's automation capabilities reduce the manual workload, allowing users to focus on crafting engaging content rather than getting bogged down in the logistics of posting.
For agencies, SociaFlex offers a centralized hub where client activities can be managed efficiently. This eliminates the need to navigate multiple interfaces for different clients, ultimately saving precious time and boosting productivity. Agencies can now execute campaigns seamlessly for various brands, all from within a unified platform.
The advanced plugins integrated into SociaFlex augment its capabilities, allowing for in-depth analytics, content creation assistance, and other features that contribute to a comprehensive social marketing solution. With SociaFlex, UCT has successfully merged creativity and technology to offer a powerful tool that empowers businesses to harness the full potential of social media.
Conclusion: Empowering Digital Success
Unlimited Creativity Technology LLC's journey from its establishment in 2012 to the development of SociaFlex showcases the company's commitment to innovation, efficiency, and client-centric solutions. SociaFlex stands as a testament to UCT's ability to address industry challenges with creativity and technical prowess, ultimately contributing to the digital success of businesses and agencies. Through its dedication to pushing boundaries and creating solutions like SociaFlex, UCT continues to shape the landscape of technology and web development in the UAE and beyond.