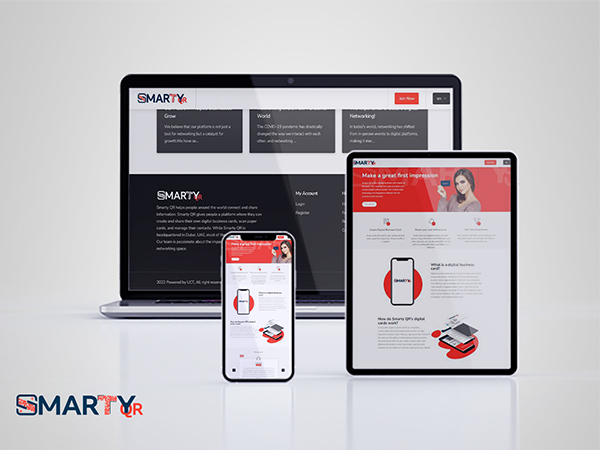 Unlimited Creativity Technology LLC, established in 2012 and headquartered in Dubai, is a pioneering web development company that has earned its reputation through innovative solutions and cutting-edge technologies. UCT specializes in crafting digital experiences that empower businesses to thrive in the ever-evolving digital landscape. Their commitment to excellence and creativity sets them apart as a reliable partner for businesses seeking transformative digital solutions.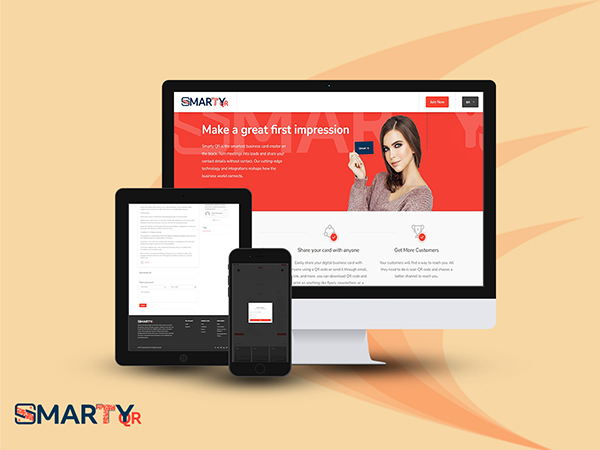 The Challenge: Reimagining Business Card Exchange for Modern Professionals
In a world where connectivity and efficiency are paramount, the traditional exchange of printed business cards was becoming increasingly outdated. Recognizing this challenge, UCT sought to create a solution that would revolutionize how professionals connect, share contact information, and establish meaningful relationships. The goal was to bridge the gap between the physical and digital worlds, enhancing convenience, accessibility, and engagement.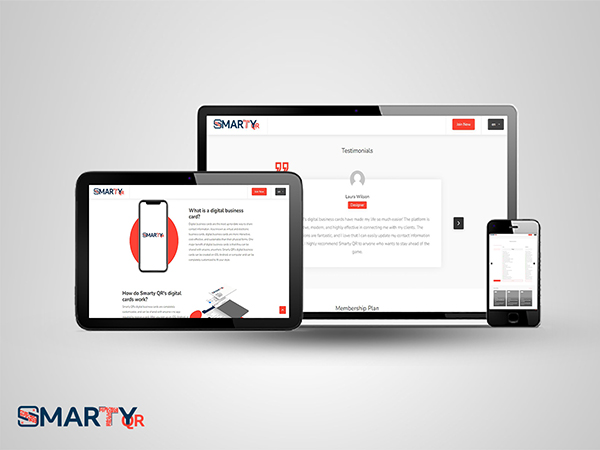 The Solution: Introducing Smarty QR – Redefining Contact Sharing
UCT's innovative solution to the challenge was the creation of "Smarty QR," a sophisticated digital business card platform. Smarty QR was developed on the WordPress platform, leveraging advanced plugins for seamless functionality and optimal user experience. This choice allowed UCT to harness the power of WordPress's user-friendly interface while integrating custom features that met the unique needs of the project.
Key Features of Smarty QR:
Customizable Digital Business Cards: Smarty QR enables users to effortlessly create and personalize their digital business cards, empowering them to make strong first impressions.
Flexible Sharing Options: The platform allows users to share their digital business cards using QR codes, email, links, and more, providing versatility in distribution.
Enhanced Engagement: Recipients can easily scan QR codes and choose preferred channels for communication, fostering better engagement.
Cross-Platform Accessibility: Smarty QR is accessible on iOS, Android, and computer platforms, ensuring seamless interactions across devices.
Full Responsiveness: The platform is designed to be fully responsive and mobile-friendly, optimizing user experience on various devices.
Advanced Security Measures: Security is a priority, and Smarty QR is equipped with advanced security measures to safeguard user data.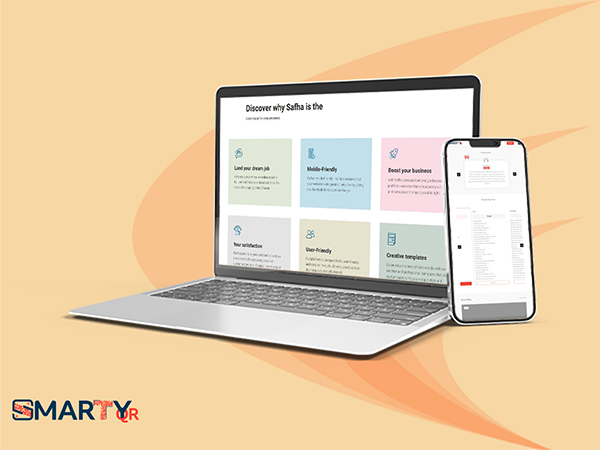 Results and Impact: Shaping the Future of Business Connectivity
Unlimited Creativity Technology LLC's Smarty QR has redefined the way professionals exchange contact information. With a keen focus on innovation and user experience, UCT has successfully addressed the challenge of modernizing business card exchange. Smarty QR not only facilitates seamless connectivity but also offers a sustainable and environmentally friendly alternative to traditional printed cards.
By combining the power of WordPress with UCT's creative prowess, Smarty QR emerged as a game-changer, catering to the evolving needs of businesses and professionals. UCT's commitment to excellence, coupled with their dedication to pushing technological boundaries, has positioned them as a visionary force in the digital transformation landscape.
In conclusion, Unlimited Creativity Technology LLC's Smarty QR exemplifies the company's ability to transform challenges into opportunities, leaving a significant impact on how professionals connect and engage in the modern business world. Through this innovative solution, UCT has solidified its position as a trailblazer in web development and digital transformation.