Unlimited Creativity Technology LLC (UCT) is a leading web development company headquartered in Dubai, established in 2012. With a mission to leverage technology to empower businesses and individuals, UCT has built a strong reputation for delivering innovative and tailored solutions. The company's multidisciplinary team of experts combines creative design, cutting-edge technology, and strategic thinking to craft digital experiences that drive growth and success for their clients.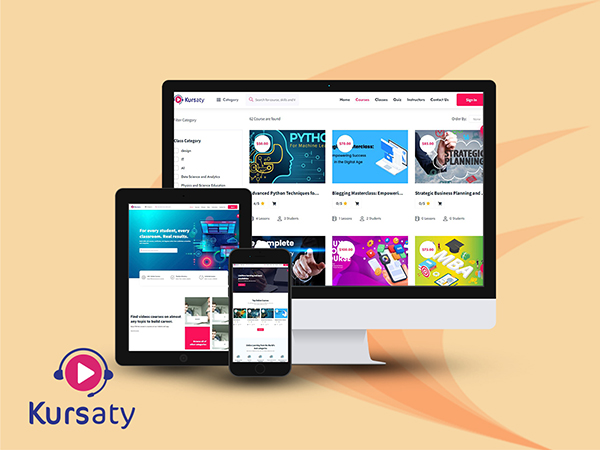 The Challenge: Revolutionizing Online Learning with Korsaty
In the dynamic landscape of online education, there was a growing demand for an advanced and user-centric learning platform that could offer diverse courses and foster a sense of community among learners. Recognizing this need, UCT embarked on a journey to develop a robust online learning platform, Korsaty, aimed at helping individuals unlock their potential, acquire new skills, and advance their careers.
The challenges UCT faced were significant:
Designing a platform that accommodates a wide range of courses across different domains.
Developing a user-friendly interface that caters to various learning styles and preferences.
Ensuring robust security measures to protect user data and maintain privacy.
Implementing a seamless mobile-friendly experience for learners on all devices.
Fostering community engagement among learners for enhanced collaboration and knowledge sharing.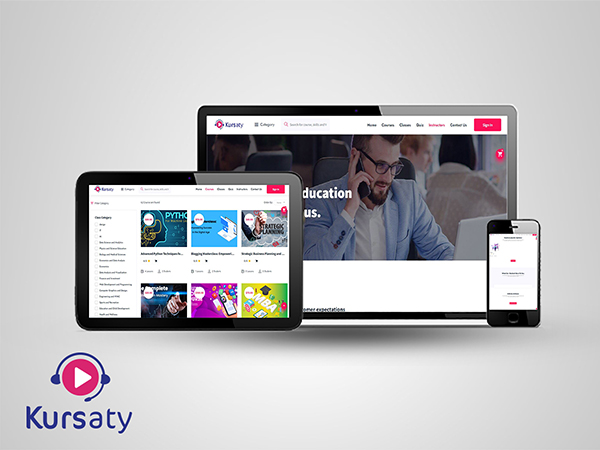 The Solution: Crafting Korsaty – A Transformative Learning Platform
Unlimited Creativity Technology LLC (UCT) rose to the challenge by conceptualizing, designing, and developing Korsaty – an innovative online learning platform that addresses the needs of modern learners. Leveraging their expertise in web development and technology, UCT offered a holistic solution that encompassed various aspects:
Platform Development using WordPress: UCT chose the WordPress platform as the foundation for Korsaty. The versatility and scalability of WordPress provided a solid base for building a feature-rich and customizable learning platform.
Advanced Plugins for Functionality: To enhance the platform's functionality, UCT integrated advanced plugins that facilitated a seamless learning experience. These plugins enabled features like language selection, progress tracking, community engagement, and more.
Responsive and Mobile-Friendly Design: UCT ensured that Korsaty was fully responsive and mobile-friendly. This design approach allowed learners to access courses and engage with content effortlessly on various devices, promoting learning on the go.
Robust Security Measures: Security was a paramount concern for UCT. They implemented advanced security measures to protect user data, ensuring privacy and a safe learning environment for all users.
User-Centric Interface: UCT's design team crafted a user-centric interface that was intuitive and easy to navigate. Learners could seamlessly explore courses, track progress, and engage with the community, enhancing their overall experience.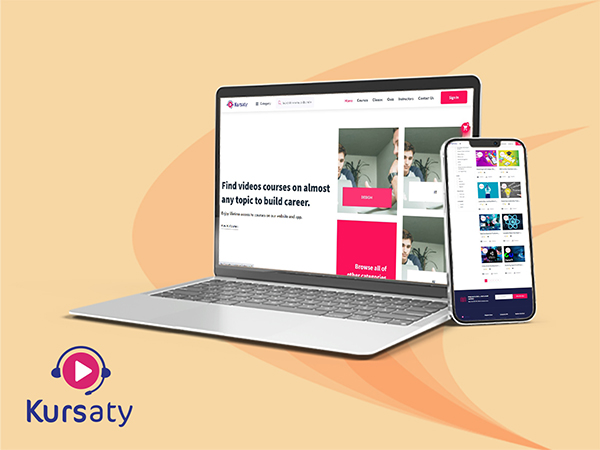 Outcome: Transformative Learning Journey with Korsaty
The collaboration between Unlimited Creativity Technology LLC (UCT) and Korsaty led to the creation of a transformative online learning platform. Korsaty's diverse course offerings, expert instructors, flexible learning options, user-friendly interface, and robust security measures collectively redefined the online education landscape. Learners were empowered to unlock their potential, acquire new skills, and advance their careers through a platform that catered to their individual learning preferences
The success of Korsaty is a testament to UCT's commitment to innovation, creativity, and excellence in web development, delivering solutions that shape industries and empower individuals worldwide.