Unlimited Creativity Technology LLC (UCT), a pioneering web development company based in Dubai since 2012, undertook a transformative journey to develop the innovative Shebeik platform. Designed to disrupt the home services industry, Shebeik emerged as a comprehensive marketplace and one-stop solution for service providers and users alike. This case study outlines the development process, challenges faced, and the ingenious solutions UCT implemented to create a cutting-edge platform that exceeds expectations.
Bio about Shebeik Platform:
Shebeik, conceptualized as a fusion of technology and daily service experiences, redefines the service industry landscape. Developed by UCT, Shebeik offers an array of features through three seamlessly integrated mobile applications, a web application, and an admin panel. The platform's core objective is to bridge the gap between users seeking reliable home services and providers striving for efficient service delivery. It boasts advanced technology, robust service management tools, and secure payment gateways to ensure a seamless experience for all stakeholders.
The Challenge:
The founder of Shebeik faced multifaceted challenges while envisioning the platform. From accurately mapping coverage areas to managing bookings, services, promotions, and user engagement, the task was monumental. The challenge extended to ensuring efficient communication between providers, servicemen, and users, along with maintaining the highest standards of security. Furthermore, achieving scalability to accommodate unlimited providers while adhering to strict timelines presented a complex puzzle that demanded a holistic solution.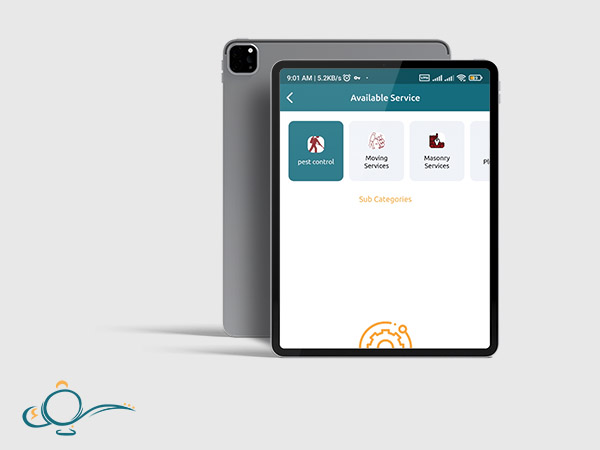 The UCT Solution:
UCT embraced the challenge head-on and crafted a holistic solution that perfectly aligned with the platform's vision. Leveraging the latest version of PHP for the web application and advanced Flutter technology for mobile applications, UCT ensured a future-ready, secure, and user-friendly platform. The development process involved meticulous planning, iterative design, and continuous collaboration with the Shebeik team.
Accurate Mapping and Geo-Fencing: UCT implemented a sophisticated mapping tool in the admin panel, allowing precise coverage area delineation. Geo-fencing technology ensured that services were accessible only within designated zones, enhancing user experience.
Seamless Service Management: UCT's expertise enabled the creation of an intuitive provider panel that streamlined service and booking management. Providers could effortlessly manage portfolios, services, servicemen, and schedules.
Enhanced User Experience: UCT's development of the user mobile application (iOS & Android) transformed service booking into a seamless process. From browsing services to secure payments, users enjoyed an intuitive and convenient experience.
Promotion Management and User Engagement: UCT's solution incorporated powerful promotional tools, allowing customized discounts, coupons, and campaigns. Push notifications enhanced user engagement and bolstered business growth.
Serviceman Empowerment: UCT's implementation of the Serviceman Mobile Application facilitated efficient task management and communication, resulting in superior service quality and enhanced customer satisfaction.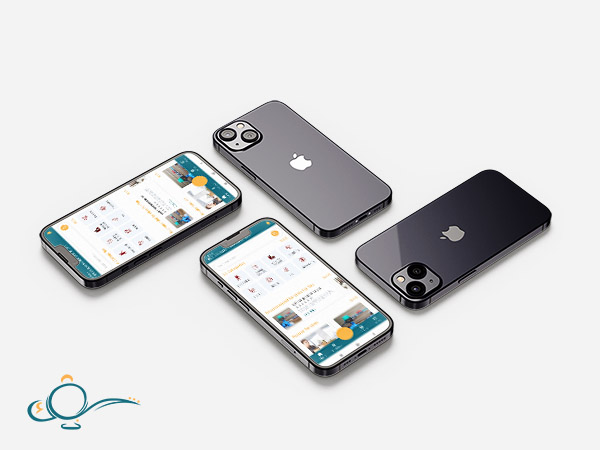 Conclusion:
Unlimited Creativity Technology LLC's partnership with Shebeik is a testament to their commitment to innovation, technical prowess, and client satisfaction. UCT's solution not only overcame intricate challenges but also transformed the vision of Shebeik into a reality that exceeded expectations. Through meticulous planning, advanced technology utilization, and secure coding practices, UCT has created a dynamic platform that has revolutionized the home services industry and positioned Shebeik as a game-changer in the market.
In collaboration with UCT, Shebeik has ushered in a new era of convenience, efficiency, and quality in the world of home services. This successful partnership is a shining example of UCT's capability to translate complex concepts into groundbreaking solutions, further solidifying their reputation as an industry leader in web development and technology innovation.