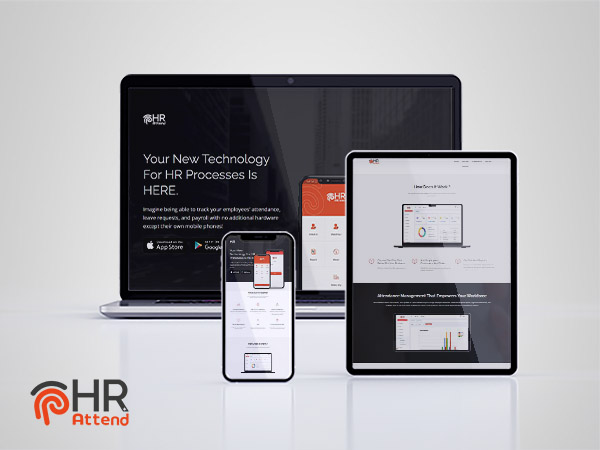 Unlimited Creativity Technology LLC (UCT) is a leading web development company based in Dubai, established in 2012. With a strong commitment to innovation, UCT has been at the forefront of delivering cutting-edge solutions to businesses across various industries. Their team of highly skilled developers, designers, and digital strategists work collaboratively to create bespoke digital solutions that cater to the unique needs of their clients.
The Challenge:
As businesses in Dubai and beyond were facing the increasing complexities of managing their workforce, UCT recognized an opportunity to revolutionize HR management. Traditional methods of attendance tracking, leave management, and payroll processing were time-consuming and prone to errors. Businesses were in need of a comprehensive and user-friendly solution that streamlined these processes, saving valuable time and resources.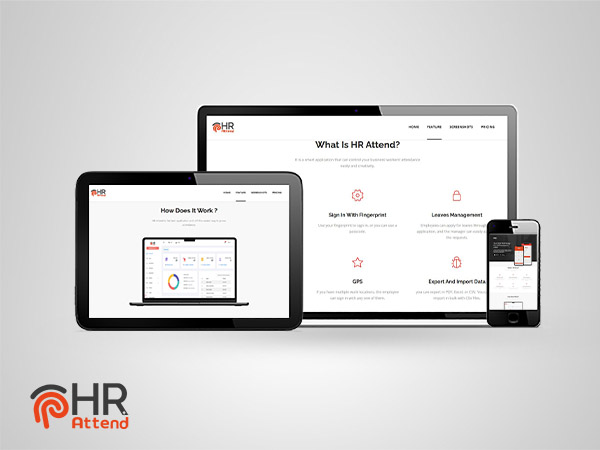 The Solution:
UCT's response to this challenge was the development of HR Attend, a smart application designed to transform HR management. HR Attend was developed using the WordPress platform, leveraging advanced plugins for enhanced functionality and seamless user experience. The goal was to provide businesses with an all-in-one solution that would simplify attendance tracking, leave management, holidays scheduling, and payroll processing.
Key Features of HR Attend
Fingerprint and Passcode Sign-In: UCT integrated advanced biometric technology and secure passcodes to ensure accurate and secure attendance tracking.
Multi-Location Attendance Management: Businesses with multiple branches or departments could now manage attendance data centrally, eliminating the need for manual consolidation.
Effortless Leave Management: HR Attend enabled employees to request leaves directly from the app, with managers having the ability to review and approve requests efficiently.
Holidays Management: Employers could define and manage company-wide and regional holidays, providing employees with a clear view of upcoming holidays.
Seamless Payroll Integration: By integrating HR Attend with a payroll system, UCT automated payroll calculations based on accurate attendance data, minimizing errors.
User-Friendly Design: UCT prioritized user experience, ensuring that the app was visually appealing, intuitive, and accessible to both employees and managers.
Mobile Responsive and Secure: HR Attend was developed to be fully responsive and mobile-friendly, catering to the modern workforce. Advanced security measures were implemented to safeguard sensitive HR data.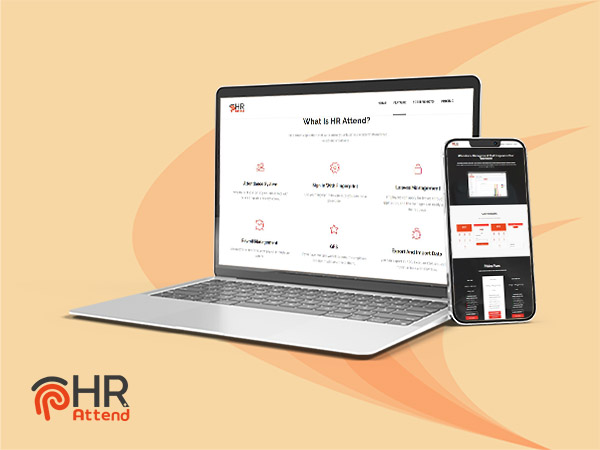 Results and Impact
The launch of HR Attend marked a turning point in HR management for businesses. UCT's solution empowered businesses to focus on core activities while leaving attendance, leave management, holidays, and payroll tasks to the app. The result was increased efficiency, reduced administrative overhead, and improved accuracy in HR operations.
Conclusion
Unlimited Creativity Technology LLC (UCT) demonstrated their expertise in web development by creating HR Attend, an innovative solution that tackled complex HR challenges with a user-centric approach. By leveraging WordPress and advanced plugins, UCT crafted an application that simplified HR processes and elevated workforce management for businesses. HR Attend's success is a testament to UCT's commitment to pushing the boundaries of technology to create meaningful solutions.