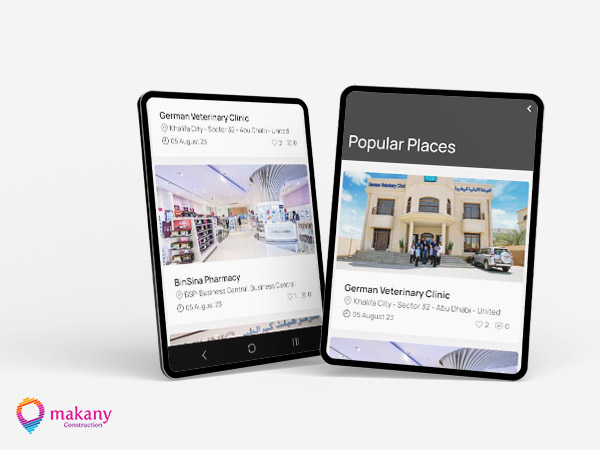 Unlimited Creativity Technology LLC (UCT) is a prominent web development company based in Dubai, established in 2012. With a strong commitment to innovation and excellence, UCT has earned a reputation for delivering cutting-edge digital solutions to clients across various industries. UCT's team of seasoned professionals combines technical expertise with creative flair, ensuring the development of high-quality and user-centric applications.
The Challenge: Revolutionizing Exploration with Makany
UCT was approached by a client with a vision to create a mobile application that would redefine how users explore and discover various places of interest across different domains. The client's goal was to develop a versatile platform that caters to the hospitality, beauty, construction, and health sectors, providing users with a seamless and personalized exploration experience. This project presented several challenges, including:
Diverse Domains: Developing a single platform that encompasses diverse domains such as hospitality, beauty, construction, and health required careful planning to ensure each sector's unique needs were met.
User Experience: The challenge was to design an intuitive and user-friendly interface that would engage users and make navigation across different domains smooth and cohesive.
Advanced Functionality: The client sought advanced functionality for features like search, reviews, map integration, and social sharing, which demanded sophisticated development techniques.
Mobile Responsiveness: Ensuring that the application performed seamlessly across various devices and screen sizes was crucial to maximize user engagement.
Security: As the application would handle user data and reviews, robust security measures were paramount to protect user information and maintain the platform's integrity.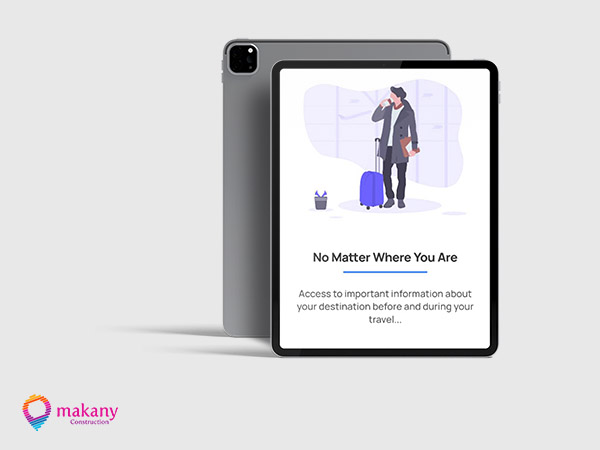 The Solution: Makany – A Versatile Exploration Platform
UCT rose to the challenge by developing "Makany," a comprehensive mobile application platform that embodies the client's vision. The solution provided by UCT addressed the client's requirements in the following ways:
Domain-Specific Apps: UCT developed separate mobile applications tailored to each domain – Hospitality, Beauty, Construction, and Health. This strategy allowed for customized experiences while maintaining a consistent user journey.
User-Centric Design: UCT crafted an interactive and visually appealing user interface for each application, focusing on intuitive navigation and engaging visuals to enhance user experience.
Advanced Functionality: Leveraging the capabilities of WordPress and utilizing advanced plugins, UCT incorporated robust search functionality, detailed place listings, review and rating systems, map integration, and social sharing features across all applications.
Mobile Responsiveness: Makany was developed with a responsive design, ensuring that users could seamlessly explore the platform on various devices, enhancing accessibility and engagement.
Enhanced Security: UCT implemented advanced security measures to safeguard user data and maintain the privacy and integrity of user reviews and interactions within the platform.
Seamless Onboarding: The onboarding pages and Google sign-in feature were designed to provide users with a smooth introduction to the app and simplified account access.
Conclusion: Elevating Exploration through Innovation
Unlimited Creativity Technology LLC's expertise in web development and commitment to innovation resulted in the successful creation of Makany. By overcoming challenges related to diverse domains, user experience, advanced functionality, mobile responsiveness, and security, UCT transformed the client's vision into a versatile and user-centric exploration platform. Makany's impact lies in its ability to revolutionize how users discover places of interest, all while exemplifying UCT's dedication to pushing boundaries and delivering cutting-edge digital solutions.