Ebda3 Agency, a prominent Copywriting and Content Writing Agency, sought to elevate its digital presence and enhance user experience through a modern and highly functional website. To achieve this, Ebda3 collaborated with Unlimited Creativity Technology LLC (UCT), a seasoned web development company headquartered in Dubai with a track record of delivering innovative and results-driven web solutions.
Challenge:
Ebda3's existing website did not adequately reflect their commitment to crafting compelling narratives. The site's outdated design and limited functionality hindered its ability to captivate users and effectively showcase the agency's prowess. The challenge was to create a website that truly resonated with Ebda3's unique brand voice, communicated their mission and vision, and engaged visitors through interactive features.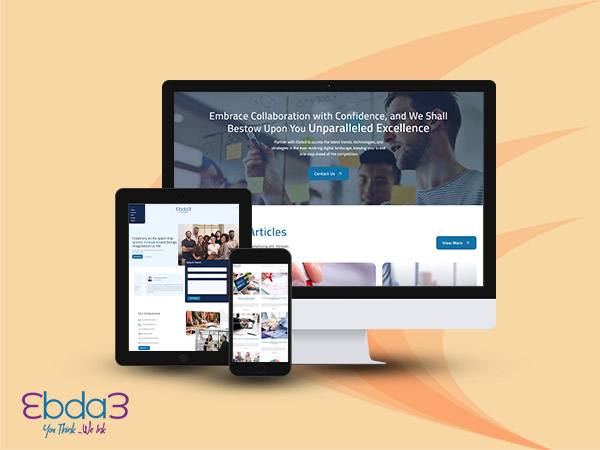 Solution:
UCT recognized the significance of providing Ebda3 with a tailor-made solution that aligned with their goals. The collaborative journey began with a comprehensive understanding of Ebda3's identity, values, and objectives. To address the challenge, UCT devised a strategic plan focused on a holistic revamp of the website.
Key Steps:
In-depth Analysis: UCT conducted a thorough analysis of Ebda3's business model, target audience, and competitors. This facilitated the creation of a customized strategy.
Modern Design: UCT crafted a contemporary design that encapsulated Ebda3's creativity and professionalism. The website's user interface was optimized for seamless navigation and an engaging visual experience.
WordPress Implementation: Leveraging the WordPress platform, UCT developed a user-friendly content management system. This empowered Ebda3 to easily update and manage their content.
Advanced Plugins: UCT integrated advanced plugins to enhance the website's functionality. These plugins amplified user engagement, facilitated seamless content sharing, and optimized search engine visibility.
Responsive Design: UCT ensured the website's responsiveness across all devices, making it accessible and visually appealing to users on desktops, tablets, and smartphones.
Security Measures: UCT implemented robust security measures to safeguard Ebda3's website from potential threats and vulnerabilities, assuring visitors of a safe browsing experience.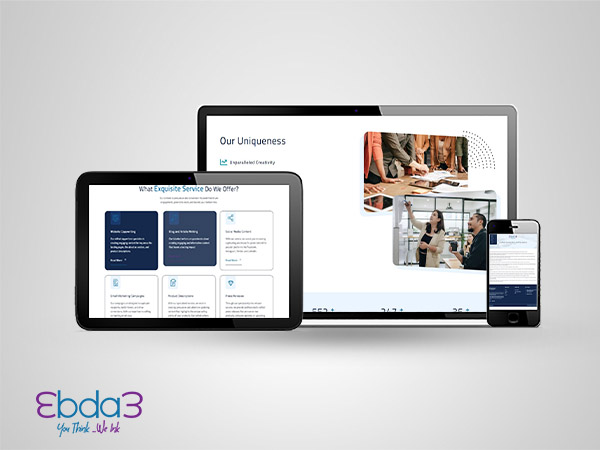 Results:
The collaborative effort between Ebda3 and UCT bore remarkable fruits. The newly launched website perfectly captured Ebda3's essence, effectively communicating their mission and vision. The modern design and intuitive navigation improved user engagement and prolonged page visits. Ebda3's brand presence was elevated, and the website acted as a powerful tool in attracting and retaining clients.
Conclusion:
The partnership between Ebda3 and UCT exemplifies how synergy between creative content and cutting-edge web development can lead to transformative outcomes. UCT's holistic approach, powered by their technical expertise, breathed life into Ebda3's digital presence, reinforcing their commitment to impactful storytelling.