UCT is a prominent web development company based in Dubai, established in 2012. With a track record of delivering innovative digital solutions, UCT has been at the forefront of enabling businesses to establish a strong online presence and achieve their digital goals.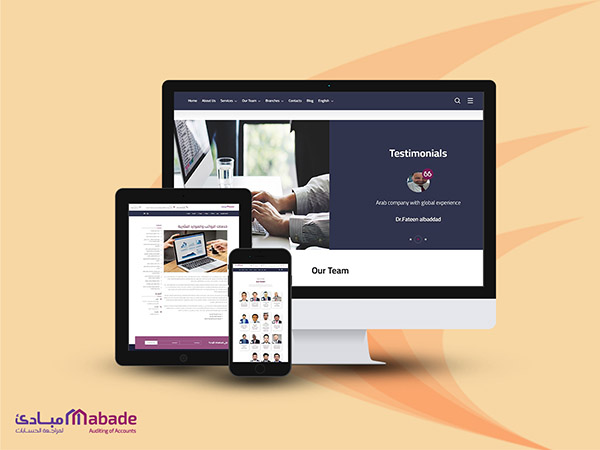 Client's Challenge:
Mabade Auditing of Accounts, a renowned auditing firm in the UAE, faced a significant challenge in terms of establishing a robust online presence and effectively showcasing its range of specialized services. Prior to collaborating with UCT, Mabade struggled with limited visibility in the digital space, hindering its ability to reach potential clients, demonstrate its expertise, and stand out in a competitive market.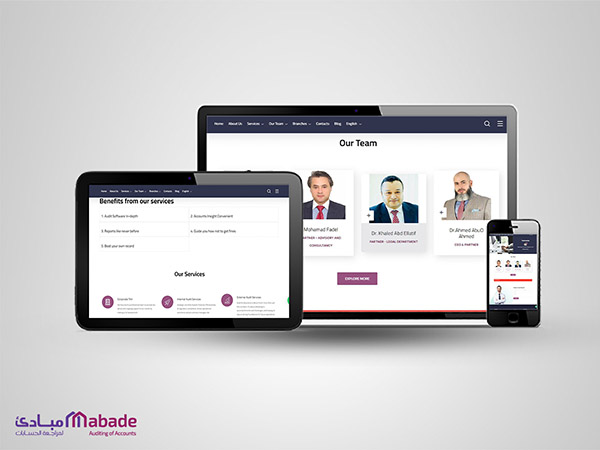 The Solution Provided by UCT:
UCT undertook the task of transforming Mabade's online presence into a dynamic and informative platform that accurately reflected its reputation and services. The challenge encompassed not only creating an appealing website but also encompassed branding, content management, social media marketing, and ensuring the incorporation of all necessary features that aligned with Mabade's unique business requirements.
Branding and Web Development:
UCT embarked on a comprehensive branding strategy for Mabade, understanding that a strong brand identity would be pivotal in distinguishing them in the industry. A modern, professional, and trustworthy brand image was crafted, capturing the essence of Mabade's expertise. This brand identity was then meticulously translated into a user-friendly website that effectively communicated Mabade's services, team, and values.
Content Management:
Recognizing the importance of informative and engaging content, UCT collaborated closely with Mabade to develop content that elucidated their wide range of services, industry insights, and value propositions. A well-structured content architecture was established, making navigation intuitive and content consumption seamless for visitors.
Social Media Marketing:
UCT leveraged various social media platforms to amplify Mabade's online visibility and engage with a broader audience. A targeted social media marketing strategy was devised, aligning content dissemination with Mabade's brand voice and business objectives.
Comprehensive Platform Integration:
UCT took on the challenge of integrating complex features into the website, including a portal for clients to access their financial documents securely, a booking system for consultations, and a knowledge hub featuring informative articles related to auditing and financial services.
Exceeding Expectations:
UCT went beyond the stipulated requirements, incorporating additional features that added value to Mabade's online presence. The website was optimized for mobile responsiveness, ensuring a seamless experience across devices. Additionally, the UCT team assisted in refining Mabade's business processes, enhancing operational efficiency.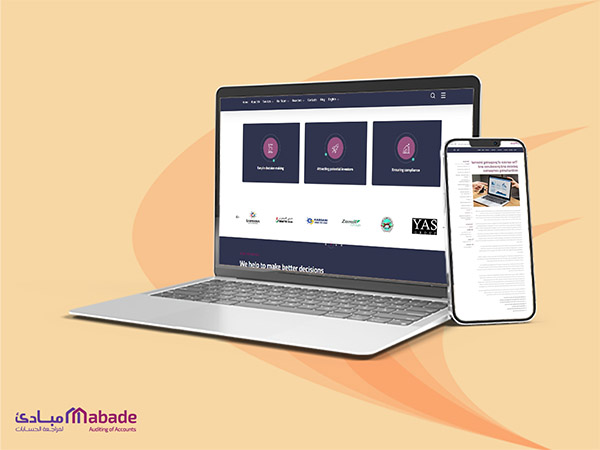 Results and Impact:
The collaboration between Mabade Auditing of Accounts and UCT yielded remarkable outcomes. Mabade's online presence was completely transformed, positioning them as a leading authority in the auditing sector. The website became a hub for relevant industry information, drawing in clients and stakeholders alike. The comprehensive features, user-friendly design, and compelling branding led to increased client engagement and a surge in business inquiries. Mabade's newfound digital prominence translated into tangible business growth, as they expanded their client base and solidified their standing in the UAE auditing landscape.
Conclusion:
The partnership between UCT and Mabade Auditing of Accounts exemplifies how strategic digital transformation can revolutionize a business's trajectory. UCT's innovative solutions addressed the challenges Mabade faced, propelling them from digital obscurity to a position of prominence. The case of Mabade and UCT serves as an inspiring testament to the power of collaboration, innovation, and digital expertise in shaping the success of modern businesses.