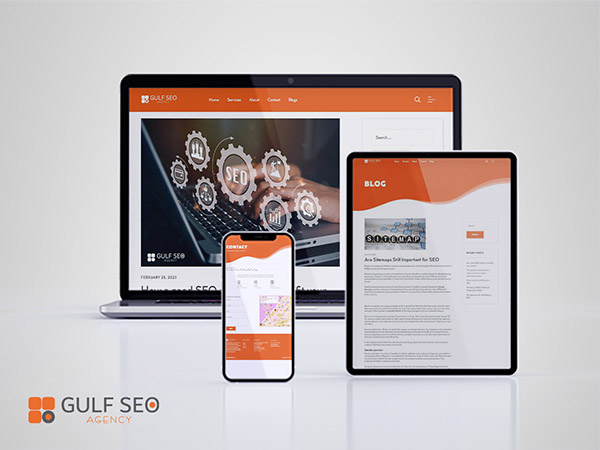 Unlimited Creativity Technology LLC (UCT) is a pioneering web development company located in Dubai, established in 2012. With an unwavering commitment to innovation, creativity, and excellence, UCT has earned a reputation for delivering cutting-edge digital solutions that empower businesses to thrive in the digital age.
Client Profile: Gulf SEO Agency
Gulf SEO Agency, a leading player in the digital marketing landscape, sought to enhance its online presence with a website that matched its expertise and professionalism. Specializing in search engine optimization (SEO) services for businesses in the Gulf region, Gulf SEO Agency aimed to create a digital hub that not only showcased its services but also provided a seamless experience to potential clients.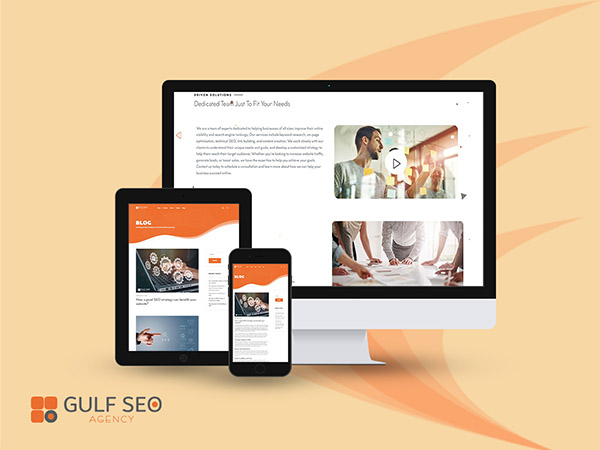 The Challenge: Elevating Online Excellence
When Gulf SEO Agency approached UCT, their existing website faced challenges that hindered its potential for digital growth. The website's design lacked modern aesthetics and responsiveness, impacting user experience across various devices. Additionally, the absence of advanced security features raised concerns about data protection and site integrity.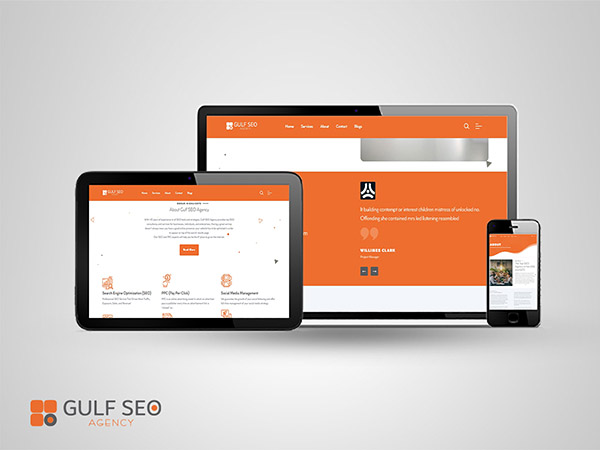 The UCT Solution: Crafting Excellence in the Digital Arena
Recognizing Gulf SEO Agency's need for a digital transformation, UCT embarked on a journey to provide a holistic solution that would position the agency as a frontrunner in the digital marketing industry.
1. Consultation and Alignment:
UCT initiated the project with a comprehensive consultation to understand Gulf SEO Agency's vision, services, and target audience. This consultation formed the basis for the website's design and functionalities, ensuring alignment with Gulf SEO Agency's unique identity.
2. Modern Design and Seamless Functionality:
Aiming to merge aesthetics with functionality, UCT designed a modern and visually appealing website that showcased Gulf SEO Agency's expertise. Leveraging the WordPress platform, UCT created a website that was not only visually striking but also user-friendly and easy to manage. The website's responsive design ensured optimal user experience across devices, from desktop to mobile.
3. Advanced Plugins for Enhanced Functionality:
Incorporating the power of advanced plugins, UCT enriched the website's functionality to offer an elevated user experience. Customized features were developed to effectively communicate Gulf SEO Agency's service offerings and benefits. These plugins enhanced user engagement and ensured seamless navigation through the website.
4. Robust Security Measures:
Recognizing the critical importance of cybersecurity, UCT integrated advanced security measures to safeguard Gulf SEO Agency's digital assets and user data. Encryption protocols, firewalls, and regular security audits were employed to fortify the website against potential threats, instilling confidence in both the agency and its visitors.
5. Results and Ongoing Support:
The collaborative effort between Gulf SEO Agency and UCT led to the transformation of the agency's online presence. The new website garnered positive feedback, with improved user engagement and increased inquiries. UCT continues to provide ongoing support, ensuring the website remains technologically updated and optimized for peak performance.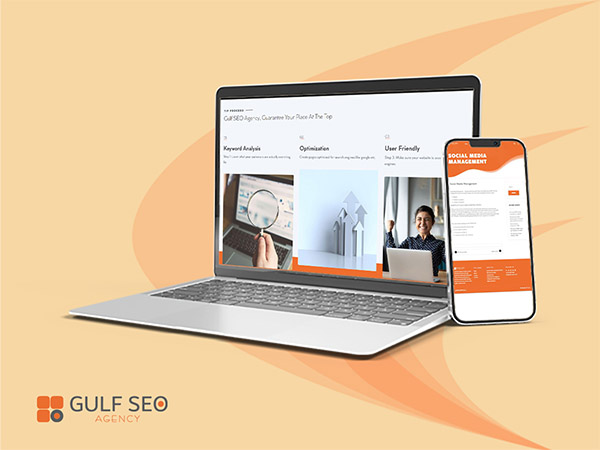 Conclusion: Elevating Gulf SEO Agency's Digital Footprint
The partnership between Gulf SEO Agency and UCT showcases the transformative impact of strategic web development. UCT not only addressed challenges but also crafted a digital platform that mirrors Gulf SEO Agency's professionalism and expertise. This case study stands as a testament to UCT's dedication to delivering innovative solutions that empower businesses to succeed in the digital landscape.
To unlock your business's digital potential and elevate your online presence, connect with Unlimited Creativity Technology LLC (UCT) today. Our expertise can turn your vision into a digital reality that resonates with your audience and drives meaningful results.