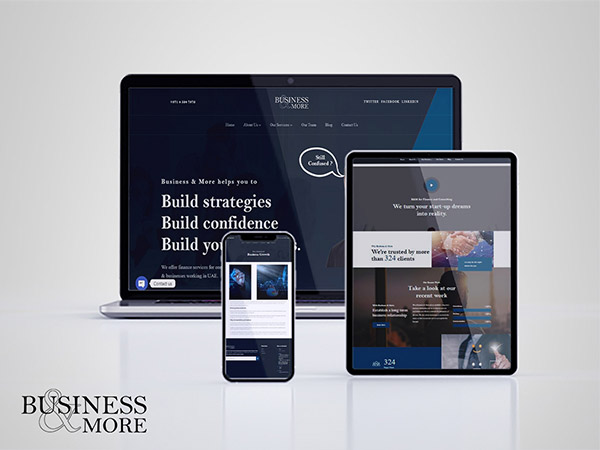 Unlimited Creativity Technology LLC (UCT) is a renowned web development company based in Dubai, established in 2012. UCT has earned a reputation for its innovative and cutting-edge solutions in the digital domain. In this case study, we will delve into how UCT partnered with Business&More to address the challenges faced by the company and provide a comprehensive solution, including web development, branding, and content strategy.
Bio of Business&More:
Business&More is a dynamic consulting firm operating in the United Arab Emirates. With a team of experienced professionals, Business&More is committed to delivering top-notch economic, financial, and legal consultancy services. However, they faced several challenges that hindered their growth and outreach.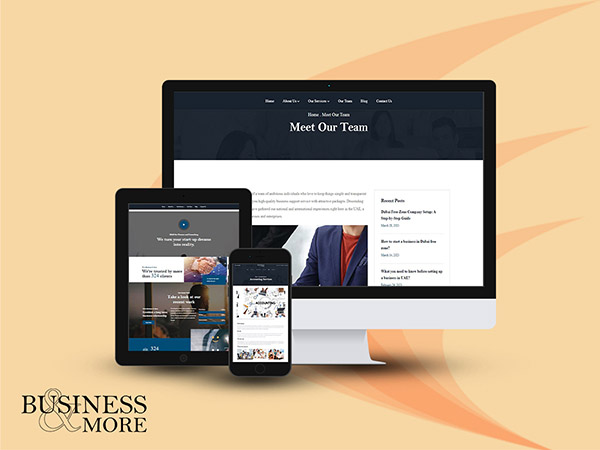 The Challenges:
Business&More encountered various challenges that were impeding their business objectives:
Limited Online Presence: Business&More had a limited online presence, which was detrimental in an increasingly digital business landscape. They lacked a professional website that could effectively represent their expertise.
Brand Identity: Their branding lacked consistency and a unique identity. This inconsistency made it difficult for potential clients to recognize and trust their brand.
Content Strategy: Business&More struggled with content creation and dissemination. They needed a strategy to effectively communicate their services and values to their target audience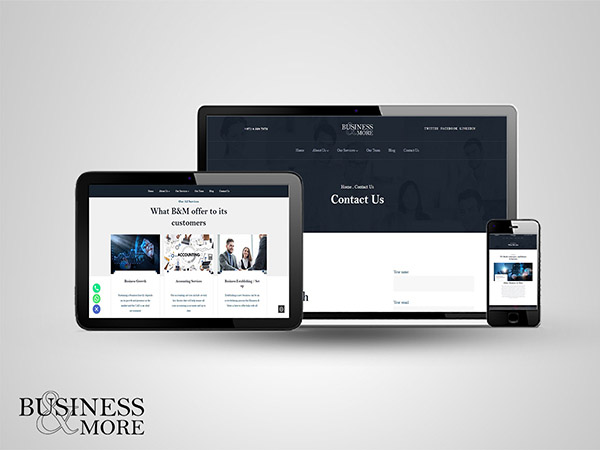 The Solution by UCT:
Unlimited Creativity Technology (UCT) recognized these challenges and proposed an innovative and holistic solution to transform Business&More's digital presence:
Website Development:
UCT designed and developed a user-friendly and visually appealing website for Business&More. The website served as a professional platform to showcase their services, team, and success stories.
Branding Enhancement:
UCT revamped Business&More's branding strategy, providing them with a consistent and memorable brand identity. This included a new logo, color scheme, and branding guidelines.
Content Strategy:
UCT collaborated with Business&More to create a content strategy that focused on informative and engaging content. This included blog posts, case studies, and social media content to establish thought leadership.
Digital Marketing Campaign (CP):
UCT implemented a digital marketing campaign to increase Business&More's online visibility. This campaign included search engine optimization (SEO), social media marketing, and targeted advertising to reach their audience effectively.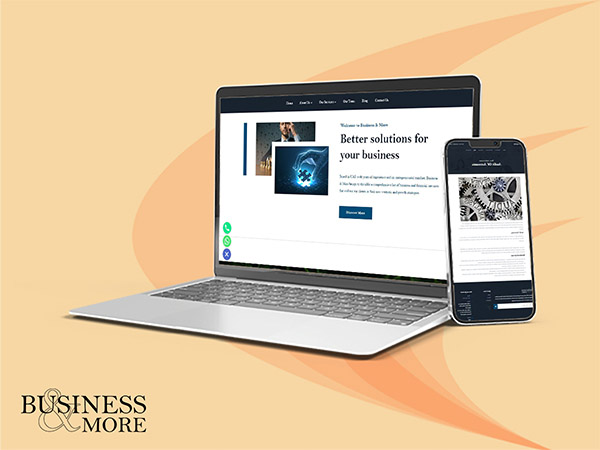 Results:
The collaboration between UCT and Business&More resulted in significant improvements:
Enhanced Online Presence: Business&More's new website became a powerful tool for attracting and engaging clients. It served as a hub for information and resources, increasing their credibility in the industry.
Improved Brand Recognition: The consistent branding created by UCT helped Business&More stand out in the competitive market. Their unique brand identity made a lasting impression on potential clients.
Effective Communication: The content strategy implemented by UCT allowed Business&More to effectively communicate their expertise and services to a wider audience. This led to increased engagement and inquiries.
Increased Visibility: The digital marketing campaign executed by UCT resulted in higher visibility and increased website traffic. Business&More was now reaching potential clients more effectively.
Conclusion:
Unlimited Creativity Technology LLC (UCT) played a pivotal role in transforming Business&More's digital presence and addressing their challenges. Through the creation of a professional website, branding enhancements, and a comprehensive content strategy, UCT helped Business&More achieve a stronger online presence and increased credibility. This partnership showcases UCT's innovative approach to solving complex digital challenges, ultimately leading to the success of their client, Business&More.