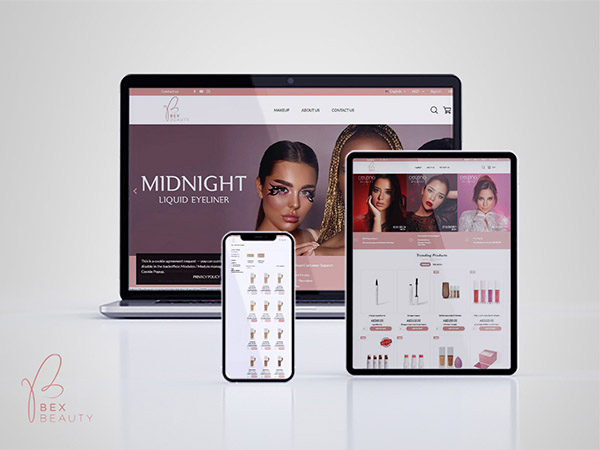 Unlimited Creativity Technology LLC (UCT) is a Dubai-based web development company founded in 2012. UCT has built a reputation for excellence in the field of web development, offering innovative solutions and cutting-edge technology to clients across various industries. With a commitment to delivering high-quality digital solutions, UCT has become a trusted partner for businesses seeking to establish a strong online presence.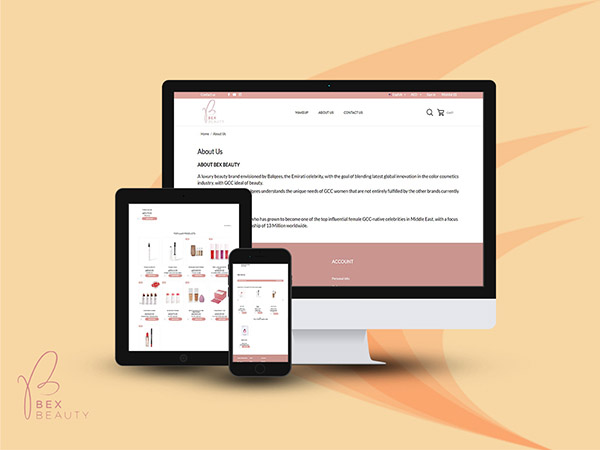 The Challenge:
Balqees, a renowned Emirati celebrity, envisioned the creation of BEX BEAUTY, a luxury beauty brand that would blend global innovation in the cosmetics industry with the beauty ideals of the GCC region. To bring this vision to life, Balqees required a professional and captivating online platform that would not only showcase the brand but also provide a seamless and user-friendly shopping experience for customers. The website had to reflect the brand's luxury and sophistication while catering to the unique needs of GCC women.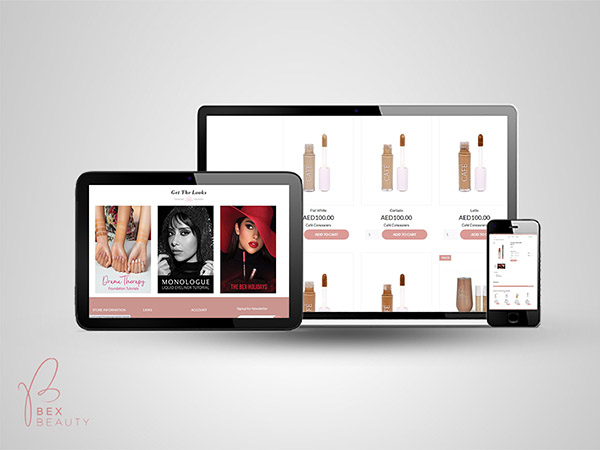 The Solution Provided by UCT:
Unlimited Creativity Technology LLC (UCT) was tasked with developing the online presence for BEX BEAUTY, and they rose to the challenge by providing a comprehensive solution:
Professionally Designed Website: UCT created a visually stunning and professionally designed website for BEX BEAUTY. The website's aesthetics were carefully crafted to align with the luxury and elegance associated with the brand. The design elements were chosen to appeal to the target audience and convey the brand's values effectively.
WordPress Platform: UCT chose the WordPress platform, known for its flexibility and scalability, as the foundation for BEX BEAUTY's website. WordPress allowed for easy content management and future updates, ensuring that the website could evolve with the brand's needs.
Advanced Plugins: UCT integrated advanced plugins into the website to enhance functionality. These plugins were chosen to provide features such as e-commerce capabilities, secure payment processing, and a user-friendly interface for customers to browse and purchase BEX BEAUTY products seamlessly.
Responsive and Mobile-Friendly Design: Recognizing the importance of mobile accessibility, UCT ensured that the website was fully responsive and mobile-friendly. This responsive design ensured that customers could access and navigate the website effortlessly on various devices, including smartphones and tablets.
Security Measures: UCT implemented advanced security measures to protect the website and customer data. These security protocols helped safeguard sensitive information and instilled confidence in customers, reassuring them that their online transactions were secure.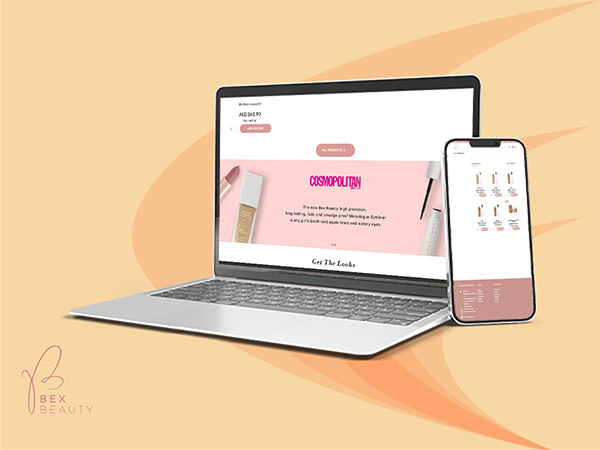 Results:
The collaboration between UCT and BEX BEAUTY resulted in the successful launch of a visually stunning, user-friendly, and secure website. This platform effectively showcased BEX BEAUTY's luxury beauty products and aligned with the brand's values. The website's responsiveness and mobile-friendliness expanded the brand's reach to a wider audience, ensuring a seamless browsing and shopping experience for customers. UCT's commitment to excellence and attention to detail contributed significantly to the growth and success of BEX BEAUTY's online presence.
Through this partnership, UCT demonstrated its ability to provide tailored digital solutions that meet the unique needs of its clients, ultimately helping businesses like BEX BEAUTY thrive in the competitive online landscape.