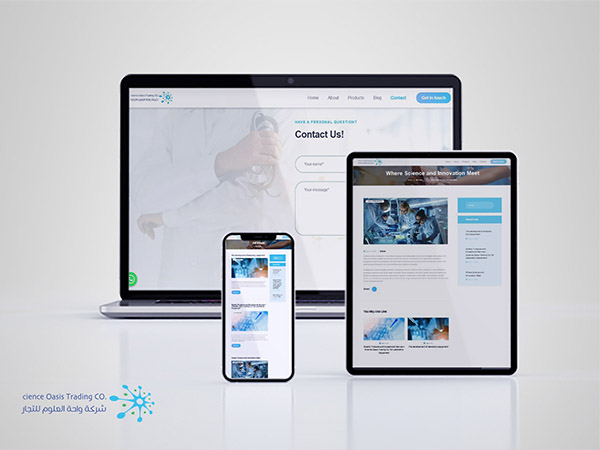 Unlimited Creativity Technology LLC (UCT) is a leading web development company based in Dubai, established in 2012. UCT specializes in creating cutting-edge web solutions tailored to the unique needs of its clients. This case study explores how UCT collaborated with SCIENCE OASIS TRADING CO to overcome challenges and provide a comprehensive online platform to enhance their business operations.
Bio: SCIENCE OASIS TRADING CO
SCIENCE OASIS TRADING CO is a reputable distributor specializing in the distribution of reagents, consumables, clinical diagnostics, and laboratory equipment for various scientific fields. With a focus on molecular biology, biotechnology, biochemistry, and more, they have earned trust and recognition in the scientific industry.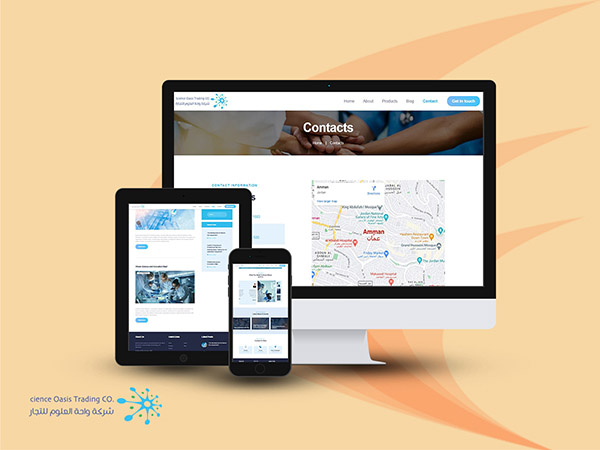 The Challenge:
Before partnering with UCT, SCIENCE OASIS TRADING CO faced several challenges:
Outdated Online Presence: Their existing website did not reflect their reputation and expertise, lacking modern design, functionality, and user-friendliness.
Limited Features: The website did not adequately represent their extensive product range and scientific domains, making it challenging to cater to the diverse needs of their customers.
Ineffective User Experience: Navigating the website was cumbersome, and product information was not easily accessible, leading to potential customer frustration.
Competitive Disadvantage: In a highly competitive industry, SCIENCE OASIS TRADING CO needed a superior online platform to maintain and expand their market share.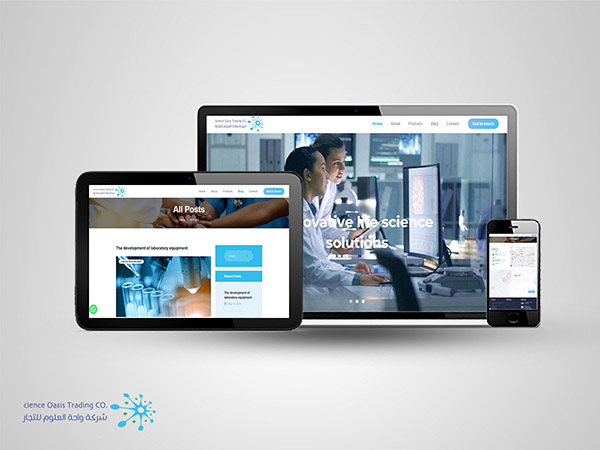 The Solution Provided by UCT:
UCT leveraged its expertise in web development to provide SCIENCE OASIS TRADING CO with an optimal solution that addressed their challenges comprehensively:
Modern and Responsive Website: UCT designed a modern, visually appealing, and responsive website that showcased SCIENCE OASIS TRADING CO's professionalism and expertise.
Expanded Features: The new website was equipped with advanced features, including a comprehensive product catalog, search functionality, and user-friendly navigation
Enhanced User Experience: UCT revamped the user experience, ensuring that customers could easily find product information, place orders, and interact with the company seamlessly.
Competitive Edge: The new online platform positioned SCIENCE OASIS TRADING CO as a leader in their industry, enhancing their competitive advantage.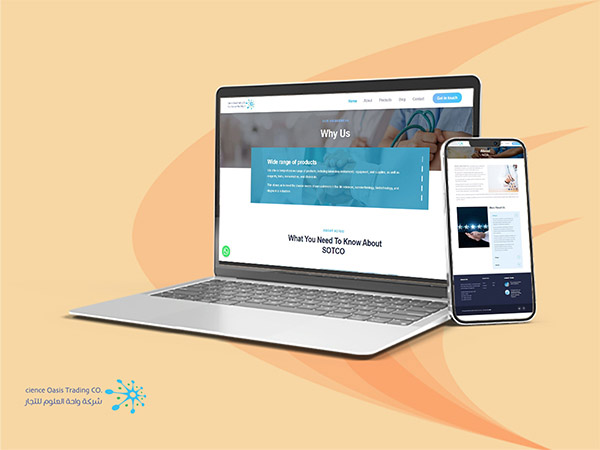 Results and Benefits:
The collaboration between SCIENCE OASIS TRADING CO and UCT yielded significant results:
Increased Customer Engagement: The modern website attracted more visitors and increased customer engagement, leading to higher sales and inquiries.
Streamlined Operations: The integrated platform improved internal processes, allowing for efficient order management and customer communication.
Enhanced Brand Image: SCIENCE OASIS TRADING CO's online presence aligned with their reputation, enhancing their brand image and trustworthiness.
Staying Ahead of Competitors: With a feature-rich website, they maintained a competitive edge, attracting new customers and retaining existing ones.
In conclusion, UCT's collaboration with SCIENCE OASIS TRADING CO demonstrates the power of effective web development in transforming a company's online presence. By addressing the challenges faced by SCIENCE OASIS TRADING CO and providing a tailored solution, UCT played a pivotal role in enhancing their digital footprint and contributing to their continued success in the scientific distribution industry. This case study exemplifies how UCT's commitment to excellence and innovation can make a significant impact on their clients' businesses.