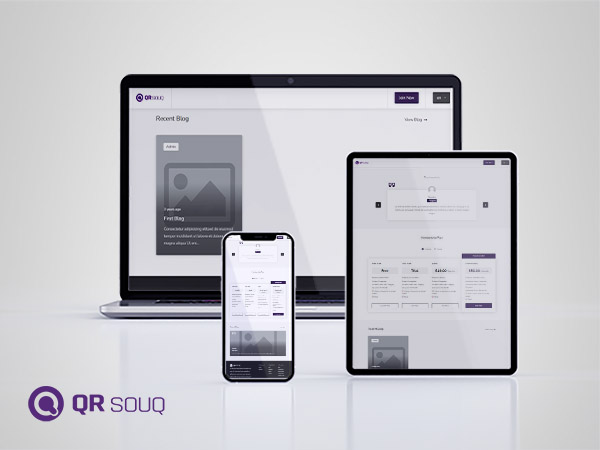 Unlimited Creativity Technology LLC (UCT), a distinguished web development company headquartered in Dubai, has a remarkable history of turning innovative ideas into reality. Established in 2012, UCT has consistently demonstrated its prowess in creating cutting-edge digital solutions that cater to the evolving needs of businesses. This case study delves into UCT's exceptional journey in developing the QR Souq platform, a revolutionary digital menu and instant ordering system for the restaurant industry.
Background:
As the world navigated through unprecedented challenges brought by the COVID-19 pandemic, the hospitality industry faced a paradigm shift. Traditional dining norms were disrupted, and the demand for contactless solutions soared. Amidst this landscape, the idea of QR Souq emerged – an intuitive platform designed to revolutionize dining experiences by offering a contactless digital menu and ordering system. However, turning this idea into a comprehensive, user-friendly, and feature-rich platform was a formidable challenge.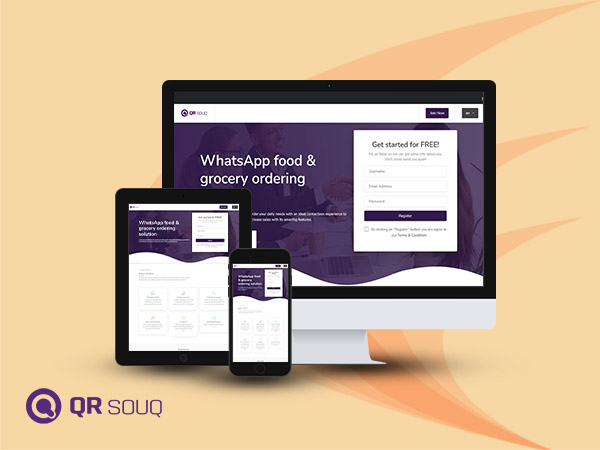 The Challenge:
The founder of QR Souq faced a complex set of challenges in translating their vision into reality. The platform needed to seamlessly integrate contactless technology, menu management, real-time updates, payment gateways, analytics, and multi-language support. Ensuring user-friendliness for both businesses and customers, alongside maintaining data security and facilitating effortless communication, posed a significant hurdle.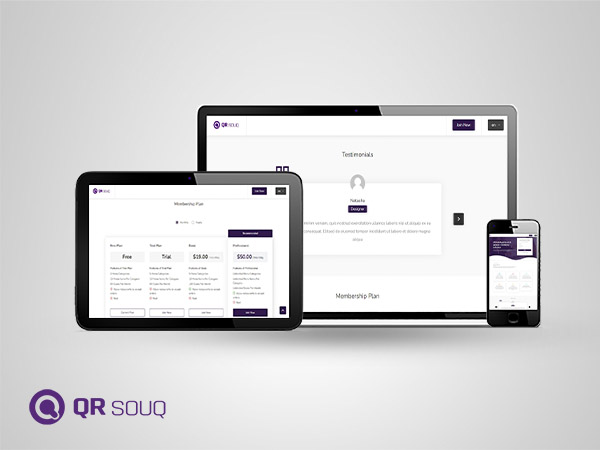 The UCT Solution:
UCT embraced the QR Souq challenge with unwavering determination and technical expertise. The first step involved in-depth consultations with the QR Souq team to understand the project's intricacies and objectives. UCT then embarked on a comprehensive design and development process, meticulously addressing each component of the platform.
Strategic Planning: UCT's seasoned developers and strategists meticulously planned the platform's architecture, considering seamless user experiences, streamlined operations, and data security.
User-Centric Interface: UCT's designers crafted an intuitive and visually appealing interface that allowed businesses to effortlessly manage menus and customers to navigate offerings with ease.
Technical Expertise: Leveraging cutting-edge technologies, UCT integrated QR code functionality, enabling instant access to digital menus. They incorporated multi-language support, empowering businesses to cater to diverse audiences.
Real-time Updates: UCT engineered a dynamic system that allowed businesses to make real-time menu updates without the hassle of reprints, facilitating agility in response to market demands.
Secure Payment Gateways: UCT integrated secure payment gateways like PayPal and Stripe, ensuring hassle-free and secure transactions for customers.
Powerful Analytics: UCT developed an analytics module that provided valuable insights into customer behavior, enabling businesses to refine offerings.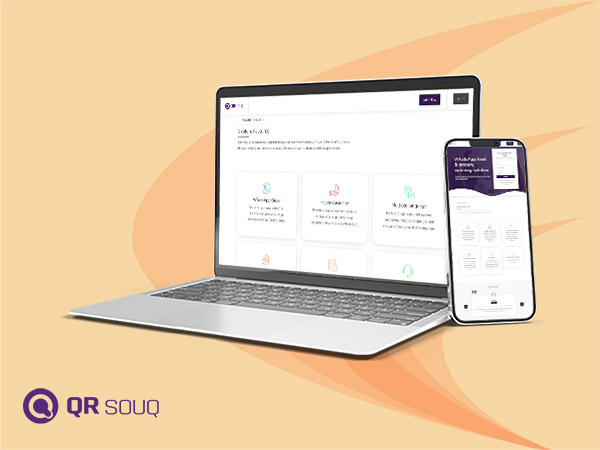 The Outcome:
UCT's collaboration with QR Souq resulted in a triumph of innovation and technology. The QR Souq platform seamlessly addressed every challenge faced by its founder. The platform's launch marked a turning point for the restaurant industry, offering an eco-friendly, efficient, and customer-centric dining experience.
Conclusion:
Unlimited Creativity Technology LLC's expertise, dedication, and technical finesse were pivotal in realizing the QR Souq platform. UCT's ability to understand, innovate, and execute exemplifies its commitment to transforming ideas into impactful digital solutions. The QR Souq case study stands as a testament to UCT's capability to overcome challenges and drive technological advancements that redefine industries.