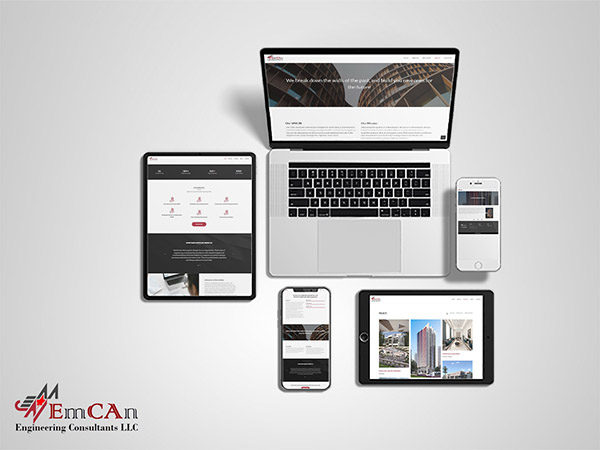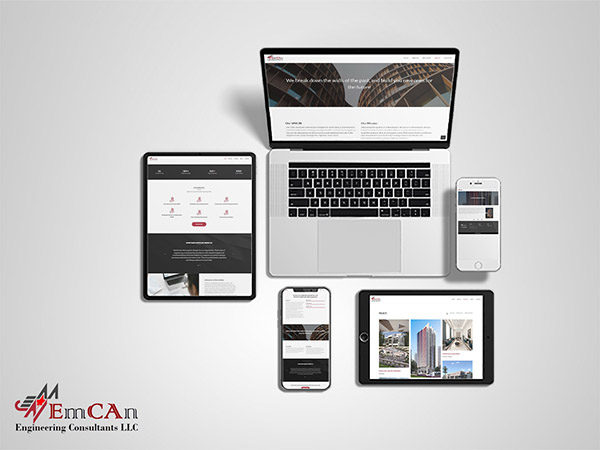 Client Background:
EmCAn Engineering Consultants LLC (EEC) is an esteemed firm specializing in architectural, structural, and MEP services, renowned for delivering design excellence and innovation. Established in Abu Dhabi, UAE, EEC boasts an associate practice in Canada, London, and Barcelona. With a legacy of experience and a commitment to quality, EEC has been involved in multi-million dollar projects of international acclaim. Despite its distinguished reputation, EEC faced challenges in presenting its portfolio effectively and efficiently.
Client Profile:
Name: EmCAn Engineering Consultants LLC (EEC)
Industry: Architecture and Engineering
Location: Abu Dhabi, UAE
Challenges: Inadequate Online Presence, Portfolio Showcase, User-Friendly Platform
The Challenge:
EEC, a prominent player in the architectural realm, faced a crucial challenge regarding its online presence and representation. The firm's reputation for excellence and innovation wasn't fully translated onto its digital platform. The existing website didn't adequately showcase their prestigious projects, awards, and services. The user experience was suboptimal, resulting in difficulties for visitors to navigate and engage with the site effectively.
The founder and partners of EEC recognized the need for a comprehensive online platform that would mirror their commitment to design excellence. They aimed to create a digital space that not only displayed their diverse portfolio but also conveyed the firm's values, expertise, and achievements. The challenge was to find a partner who could understand their unique needs, address their technical requirements, and create an engaging and user-friendly website.
The Solution:
Unlimited Creativity Technology (UCT), a pioneering web development company based in Dubai, stepped in to meet EEC's challenges head-on. Leveraging their expertise in web development, UCT aimed to provide a tailored solution that aligned with EEC's vision and requirements.
Unlimited Creativity Technology (UCT) Bio:
Company: Unlimited Creativity Technology LLC (UCT)
Establishment: 2012
Location: Dubai, UAE
Expertise: Web Development, User Experience Design, Digital Solutions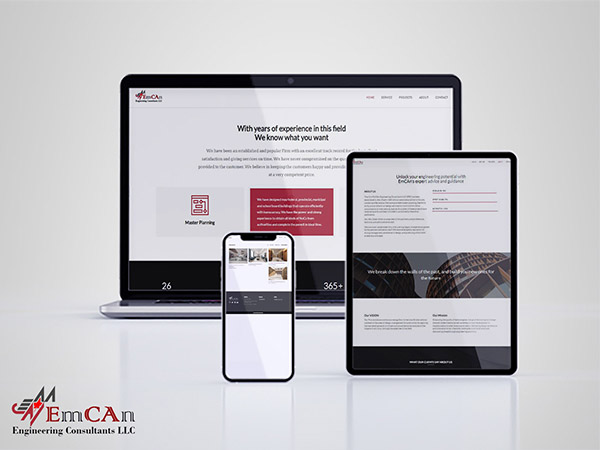 How UCT Delivered:
Thorough Analysis: UCT began by conducting an in-depth analysis of EEC's business, objectives, and challenges. This understanding allowed UCT to tailor a solution that precisely addressed EEC's needs.
Strategic Planning: UCT developed a comprehensive strategic plan to revamp EEC's online presence. This plan incorporated modern web design practices, user-centric navigation, and a focus on highlighting EEC's portfolio and achievements.
User-Centric Design: UCT prioritized user experience design, creating an intuitive and visually appealing interface that effectively showcased EEC's projects, services, and accolades. The design reflected EEC's commitment to excellence and innovation.
Feature-Rich Website: UCT designed and developed a feature-rich website that surpassed EEC's expectations. The website not only showcased the firm's projects but also included interactive elements, testimonials, and an intuitive navigation structure.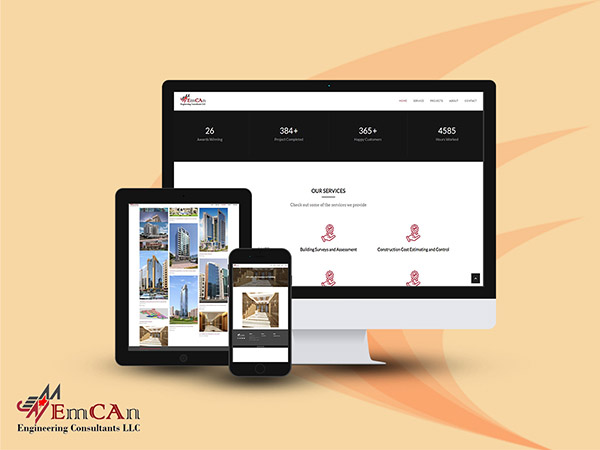 Responsive Design: Recognizing the importance of mobile accessibility, UCT ensured the website was responsive, providing a seamless experience across devices.
SEO Optimization: UCT implemented search engine optimization (SEO) techniques to enhance EEC's online visibility, making it easier for potential clients to discover their services.
Client Collaboration: Throughout the development process, UCT maintained open communication with EEC, ensuring that the website's design and features aligned with the client's vision.
Results and Impact:
The collaboration between EEC and UCT yielded remarkable results. EEC's new website emerged as a true representation of their design excellence and innovation. The platform effectively showcased their portfolio, awards, and services, creating a positive impression on visitors. The user-friendly interface allowed potential clients to navigate the site effortlessly, leading to increased engagement and inquiries. The website's SEO optimization further boosted EEC's online visibility, expanding their reach within the industry.
In summary, Unlimited Creativity Technology (UCT) successfully transformed EmCAn Engineering Consultants LLC's online presence, providing a visually engaging, user-friendly platform that accurately reflects the firm's legacy and commitment to excellence. The collaboration between EEC and UCT stands as a testament to the power of effective web development in enhancing a company's digital identity and business outcomes.