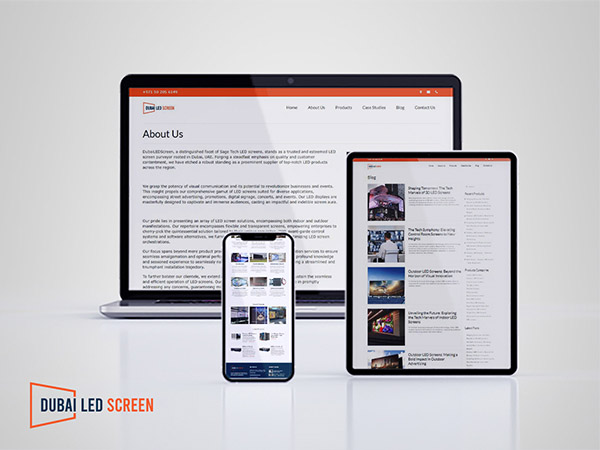 Unlimited Creativity Technology LLC (UCT) is a renowned web development company based in Dubai, established in 2012. UCT specializes in creating innovative digital solutions that empower businesses to thrive in the ever-evolving online landscape. One of the remarkable projects that highlight UCT's expertise is the development of the DubaiLEDScreen website.
The Challenge:
DubaiLEDScreen, an ambitious venture by UCT, aimed to revolutionize the LED display industry by offering cutting-edge solutions that captivate audiences and elevate visual experiences. The challenge was two-fold: create a brand identity that reflects innovation, creativity, and quality, and develop a website that not only showcases the diverse range of LED products but also encompasses the intricate technical specifications of these displays.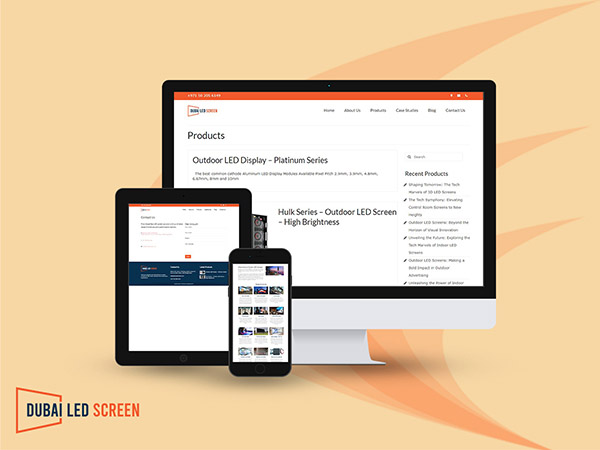 The Solution:
UCT approached the DubaiLEDScreen project with a comprehensive strategy that addressed both branding and website development. To convey the essence of DubaiLEDScreen, UCT meticulously designed a brand identity that combined sophistication with technological advancement. The branding captured the futuristic essence of LED displays while maintaining an aura of professionalism.
For the website, UCT recognized the need for a user-friendly platform that seamlessly integrated the diverse array of LED products. The challenge was to make intricate technical information accessible to a wide audience. UCT not only met this challenge but exceeded expectations by creating an intuitive, visually appealing website that showcased every product with clarity and precision. From indoor LED screens to outdoor displays, each category was presented in an organized manner, enabling potential clients to explore the offerings effortlessly.
Additionally, UCT went beyond expectations by integrating interactive features, enabling users to visualize how different LED screens would look in various settings. This immersive experience provided potential clients with a clear understanding of the impact DubaiLEDScreen could bring to their spaces.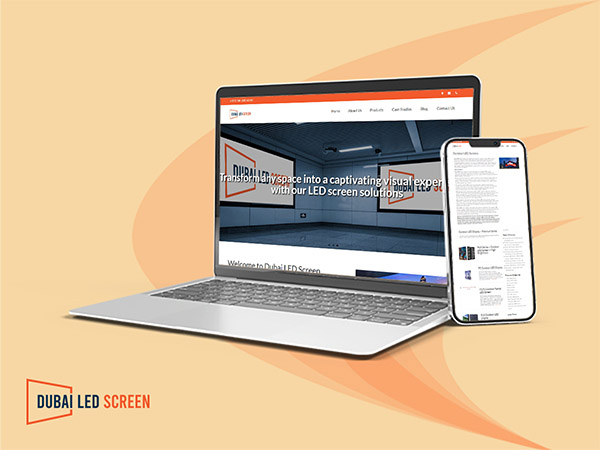 Outcome and Impact:
With UCT's expert guidance, the DubaiLEDScreen project was transformed into a resounding success. The brand identity and website became powerful tools that communicated the innovation, quality, and technological prowess DubaiLEDScreen embodied. The website's user-centric design and informative content allowed potential clients to navigate the intricate technicalities, fostering a sense of trust and confidence in the brand.
Conclusion:
The DubaiLEDScreen case study showcases UCT's prowess in translating a visionary concept into a tangible digital reality. By understanding the challenges, defining a strategic approach, and delivering exceptional results, UCT solidified its reputation as a premier web development company in Dubai. The partnership between UCT and DubaiLEDScreen is a testament to UCT's commitment to pushing the boundaries of technology and creativity to meet and exceed client expectations.