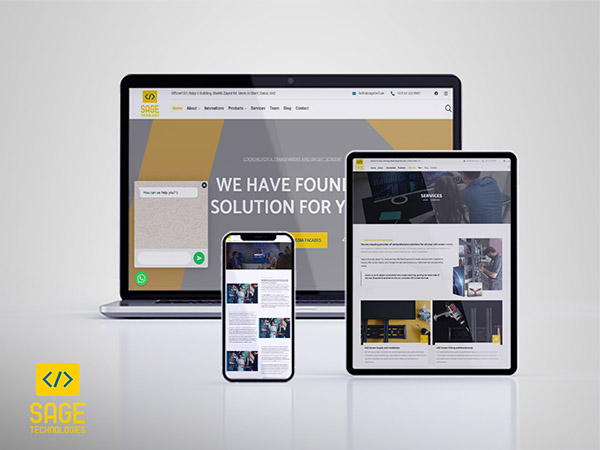 Unlimited Creativity Technology LLC (UCT) is a pioneering web development company based in Dubai, established in 2012. This case study showcases how UCT collaborated with SageLEDScreen to craft a bespoke website that surpassed expectations and fulfilled the ambitious vision of the business.
Bio: SageLEDScreen
SageLEDScreen, led by an entrepreneur with a passion for visual excellence, aimed to be a leading provider of high-quality LED screens in Dubai and beyond. Their vision was to transform visual communication by delivering cutting-edge LED display solutions for various indoor and outdoor applications.
The Challenge
SageLEDScreen faced a multitude of challenges. The task was to develop a website that encapsulated the intricacies of their diverse LED screen solutions. From indoor to outdoor displays, control room screens, 3D screens, and more, each product category had to be spotlighted uniquely. The website had to reflect the brand's commitment to technology, quality, and customer satisfaction. Furthermore, integrating comprehensive services, a strong product portfolio, and reflecting the brand's ethos posed a significant challenge.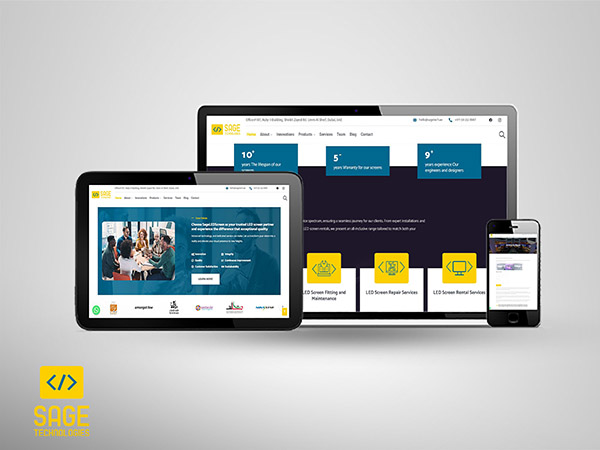 The Solution Provided by UCT
UCT embarked on an in-depth analysis of SageLEDScreen's requirements. Recognizing the multifaceted challenges, UCT conceptualized a comprehensive solution.
1. Tailored Web Design: UCT meticulously crafted a user-centric web design, offering easy navigation through the diverse product offerings. Each LED screen category received a distinct spotlight while maintaining a cohesive brand identity.
2. Technological Excellence: Given SageLEDScreen's emphasis on advanced technology, UCT ensured seamless integration of interactive features and animations, mirroring the brand's tech-forward approach.
3. Content Strategy: UCT curated compelling content that highlighted the brand's unique selling points, focusing on quality, innovation, and customer satisfaction. The content presented each product category, features, and benefits succinctly.
4. Portfolio Showcase: The UCT team created a dedicated portfolio section, showcasing SageLEDScreen's successful projects, reinforcing the brand's credibility.
5. Service Integration: To capture the essence of SageLEDScreen's offerings, UCT integrated a comprehensive services section, outlining installation, maintenance, rentals, and payment plans.
6. Enhanced UX/UI: UCT ensured an exceptional user experience by optimizing website responsiveness, resulting in seamless navigation across various devices.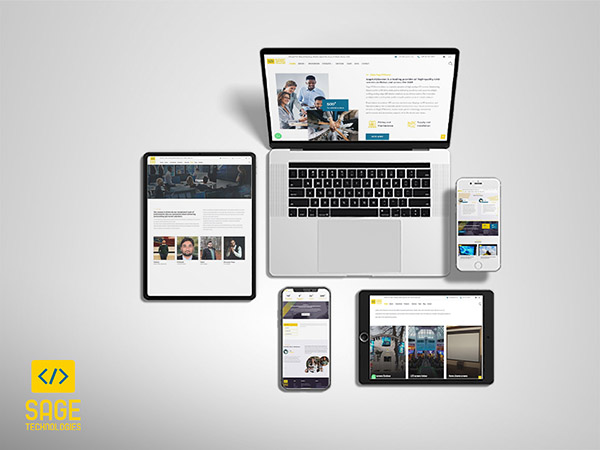 Outcome: Transforming Vision into Reality
UCT's solution manifested in a website that precisely encapsulated SageLEDScreen's vision. The well-structured design, advanced technological integrations, and engaging content transformed the website into a dynamic hub that educates, engages, and guides visitors seamlessly. The bio about SageLEDScreen's founder, the portfolio, and the comprehensive services have further solidified SageLEDScreen's reputation as a trusted LED screen provider.
Conclusion
Unlimited Creativity Technology LLC's collaboration with SageLEDScreen exemplifies the power of technological expertise and innovative web design in realizing ambitious visions. The outcome is a captivating online platform that mirrors SageLEDScreen's values, products, and services, offering a transformative visual experience to both clients and audiences alike.