Leaders Aluminium and Glass Industries was established in 1995 in Sharjah, UAE, and has grown steadily to become one of the leading fabricators, manufacturers, and contractors of Metal Aluminum and Glazing products in the region.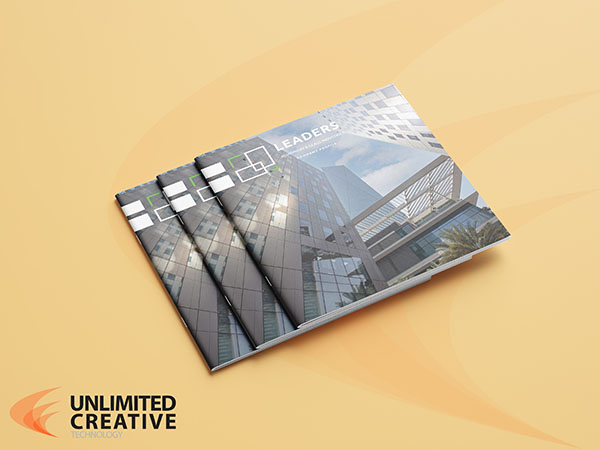 To keep up with the fast-moving pace of the region's industrial sector, and to match the rising customer awareness level, Leaders decided it was time to acquire the services of a competent design & marketing company, hence the relationship between the group and UCT.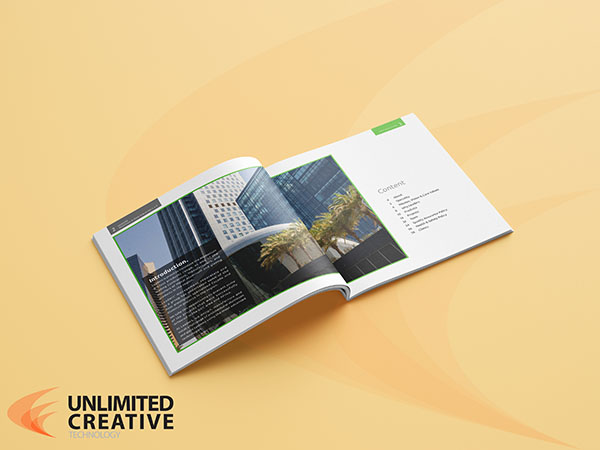 For Leaders to unlock the full potential of digital and printed marketing, UCT threw in its full weight to produce a company profile to facilitate their introduction.
No efforts were saved in creating a company profile that underlines the value added by Leaders to standard aluminum and glass services. We worked hard to deliver – through the profile's content, shapes, and colors – this client's capabilities in project management, consultancy, and manpower support.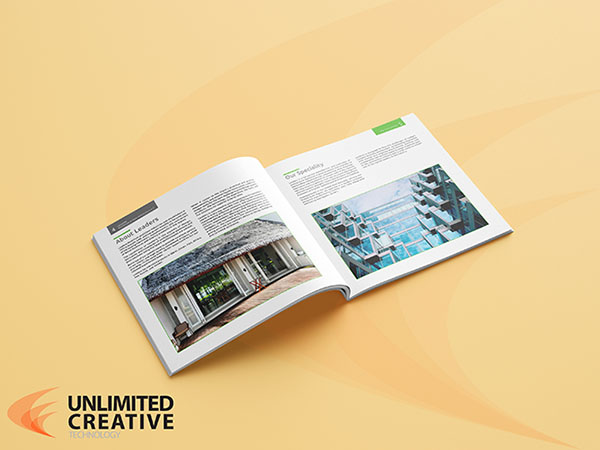 Leaders' decision to choose UCT among dozens of competitors turned out to be the right choice. The material we designed was the missing piece Leaders have been searching for to complete their marketing efforts in the region. Not only their advantage over similar providers became evident, their trading mechanisms became easier as the profile helped the region's traders/customers to understand their services, specialties, and characteristics