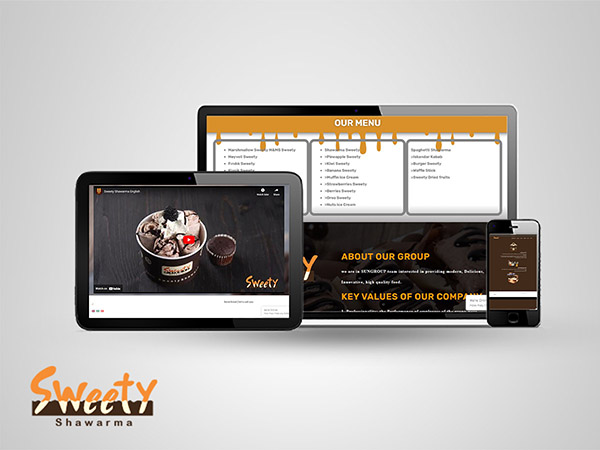 Unlimited Creativity Technology LLC (UCT) is a Dubai-based web development company founded in 2012. This case study showcases UCT's exceptional capabilities through its partnership with Sweety, a brand under the SUN GROUP umbrella. It highlights the challenges Sweety faced, UCT's strategic approach, and the transformative solution that exceeded Sweety's expectations.
Background – Sweety and SUN GROUP:
Sweety, a SUN GROUP subsidiary, specializes in innovative, high-quality chocolate and crepe products. As Sweety aimed to expand its global reach, it recognized the need for a robust online platform to effectively communicate its commitment to professionalism, quality, and innovation.
The Challenge:
Sweety encountered a set of critical challenges that demanded a comprehensive digital solution:
Limited Online Presence: Sweety lacked a substantial online presence, hindering its ability to connect with a broader customer base, particularly in the digital age.
Showcasing Unique Products: Sweety needed a platform that could eloquently display its diverse and exceptional product range, accentuating their distinctiveness and quality.
E-commerce Prowess: To meet the growing demand, Sweety required an e-commerce platform that streamlined online ordering, secure payment processing, and efficient shipping.
Global Expansion: Sweety's vision was to go global, necessitating a platform accommodating multiple languages, currencies, and regional preferences.
Responsive Design: Given varied device usage, Sweety needed a responsive design that ensured a seamless user experience across desktops, tablets, and mobiles.
The UCT Solution:
UCT, armed with its web development expertise and an intimate understanding of Sweety's objectives, crafted a tailor-made solution to address each challenge comprehensively:
Strategic Web Development: UCT designed an aesthetically pleasing, user-friendly website that served as Sweety's digital flagship. This website became the hub for showcasing Sweety's products to a global audience.
E-commerce Mastery: UCT seamlessly integrated a powerful e-commerce system, empowering Sweety to efficiently manage online orders, payments, and shipping logistics, thereby tapping into the burgeoning e-commerce landscape
Multilingual and Multicurrency Support: To facilitate Sweety's international expansion, UCT implemented features accommodating multiple languages, currencies, and regional preferences, ensuring accessibility to a global customer base.
Responsive Design: UCT ensured the website boasted a responsive design, adapting effortlessly to diverse devices, enhancing user experience and accessibility
Custom Features: UCT went the extra mile by incorporating custom features such as interactive product catalogs, customer reviews, and a secure login portal for authorized agents and customers.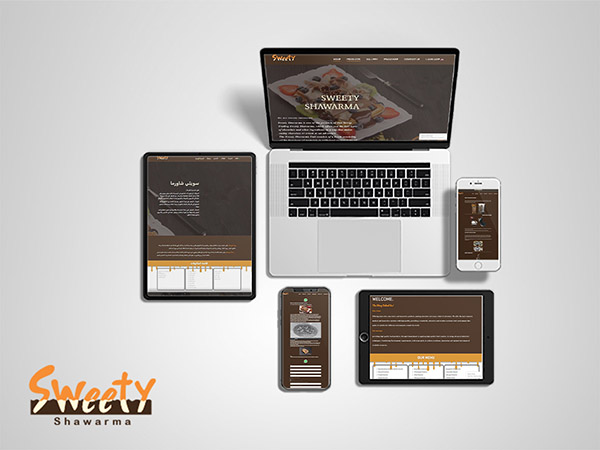 Results and Benefits:
The collaboration between UCT and Sweety yielded remarkable results:
Global Outreach: Sweety expanded its market reach, successfully attracting customers from diverse regions worldwide.
Revenue Surge: The user-friendly e-commerce platform contributed to increased online sales, significantly boosting Sweety's revenue.
Enhanced User Experience: Sweety's website garnered positive feedback from customers due to its responsive design and user-friendly features.
Upholding Core Values: The website faithfully reflected Sweety's core values of professionalism and quality, aligning seamlessly with the brand's identity.
Future-Ready: The platform designed by UCT positioned Sweety for future growth and expansion, thanks to its scalable architecture and innovative features.
Conclusion:
Unlimited Creativity Technology LLC (UCT) played a pivotal role in Sweety's journey to overcome challenges and achieve its ambitious goals. Through strategic web development, UCT provided Sweety with a powerful online platform that not only met but exceeded the brand's expectations. This partnership exemplifies UCT's unwavering commitment to delivering innovative, client-tailored web solutions.